Things You Need to Open a Detail Shop
Due to the high demands for detailing services, detail shops are now on the rise. These types of businesses deal with broad aspects of detailing, polishing and even cleaning and vacuuming.
Facebook
Tweet
Google Share
LinkedIn
Pinterest
Email
The most crucial parts of starting a detailing business are finding the right location, hiring the right people and preparing all the things you need to open a detail shop.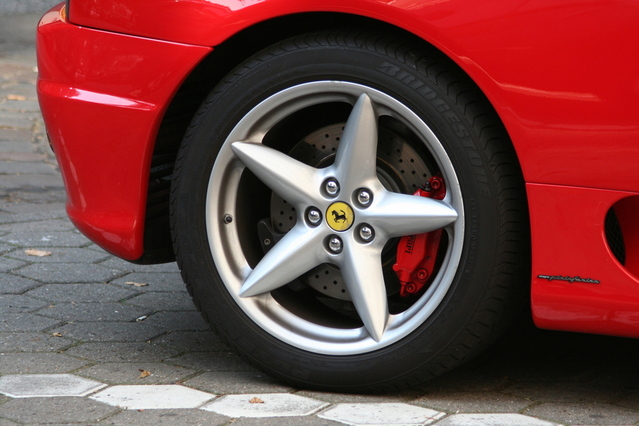 A Solid Business Plan
This is the most important thing you need to open a detail shop. You can use your business plan as on outline of your detailing business. It is highly imperative to develop a solid business plan because this serves as your navigational unit or roadmap and will guide you towards the path of success. Failure to create a business plan might result to losing track along the way and being unable to reach your destination or achieve your business goals. Once you have prepared your business plan, you can now get started with your detailing business journey. Regardless of what detailing business you are planning to take, you need a business plan to guide you through.
Common Supplies and Equipment Needed to Open a Detail Shop
Again, regardless of the detailing business you finally decide to start, you will surely need basic sets of equipment and tools. The quick rundown of the essentials that every professional detailer needs are:
Similar Articles
Rotary Buffer
This is a tool used every day in detail shop. If you are planning to invest on good air compressors, the pneumatic buffers are said to be much lighter and do not generate like the electric buffers. As a result, you will not get so tired using this.

Dual Action Polisher
Dual action polisher is also an important tool need to open a detail shop. The best and most reliable dual action buffer is also needed and this can serve as your floor and carpet shampoo machine.

Wet Dry Vacuum
Detailers need wet dry vacuum with lots of power to ensure that this equipment will function perfectly. Aside from good power, it also pays to choose a quiet vacuum.

Extractor
If you are into furniture detailing, extractor is also an essential tool you need to open a detail shop. Extractor pertains to a reliable and efficient cleaning system for upholstery and carpet. Extractor forces soapy and hot water to the upholstery and carpet and extracts the dirt and the soapy water back into the canister. High end cleaning system heats the water and makes steam capable of eliminating even tough stains.

Air Compressor
Air compressor is also a must have tool when opening a detail shop. If your detailing business really needs air compressor, make sure to size this tool correctly for your mobile system or detail shop.
Wash Tools and Brushes
Professional detailers also need wide assortments of brushes and wash tools most especially if they are into auto detailing business. If you also decide to open this type of detail shop, you will need exterior and interior brushes, engine brushes, wheel and tire brushes and many more. For each area, you will also need medium, fine and hard bristles. Varieties of mitts and wash sponges are also needed.
Chemicals
Another important thing you will need to open a detail shop is detailing chemical. You will actually spend more money on detailing chemicals than in other tools and supplies. Therefore, you need to choose the best chemical supplier wisely and as much as possible purchase only the right quantity and take advantage of discount offers to save money. Common things you need under this category are:
Spot removers
Concentrated cleaners
Shampoo for car washing
Sap, tar or bug remover
Upholstery and carpet extractor shampoo
Penetrating oil
Odor killer
Odor neutralizer
Glass cleaners
Detailing sprays
Professional detailing business is proven to be a great and very profitable business opportunity. Just like any business, this also requires through planning and proper execution. You better take time to clearly understand the market and then establish your strategies. Plan your detailing business and then work your plans. Make sure that you also secure all the important things needed to open a detail shop.
Recommended Articles
How to Start a Mobile Detailing Business
Are you curious about how to start your own mobile detailing business? Do you have a love interest in cars? Starting a mobile detailing business can make more money for you. This article will set you up for the big bucks.
Startup Auto Detailing Business Tips
Starting an auto-detailing business need not be complicated if you know the things that need to be done. This article shares some pointers on how to start an auto-detailing business.
Comment
Categories
Popular Articles