How to Start an Aquarium Store
If you are entertaining the idea of starting an aquarium store, it is important that you are truly serious with the idea. Why? It's because even though taking care of fish is an easy job, starting an aquarium store running the business is definitely more difficult than you might think.
Facebook
Tweet
Google Share
LinkedIn
Pinterest
Email
But if you really are serious, then you must know all the important things that have to be considered in this line of business.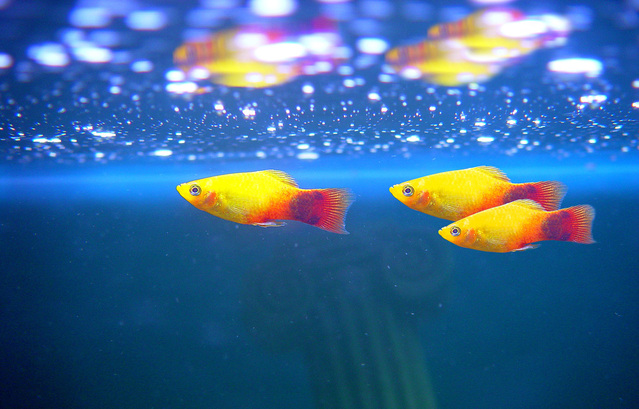 Taking care of fishes is one of the most popular hobbies and a thriving business. But hobby is hobby and business is business. They are entirely different from each other and if you don't think you have more than enough time to spare for all the business details of an aquarium shop then it's for the best to perish the thought of starting an aquarium store. But before you decide, maybe it is good to have an idea of how to start an aquarium store to help with your decision.
Learn About the Business
Before anything else, the first thing you have to do is find out as much as you can about the aquarium business. Do your work and research – about the business structure, your competitors, the market, your prospect consumers, everything you have to know. You also have to talk to the right authorities about your business's legality.
Before physically establishing it, the core structure of your business must be complete and solid from the ground up. Secretly scouting your competitors can help as you can pick up a few tricks on how they run their business. At the same time, it may help you figure out how you can outperform and beat them at the competition. Focus on product selection, customer interaction, cleanliness and the staff.
Similar Articles
Find Accessible Location
Once you have already learned all that's necessary about the business, it is time to find the best location where you can set up shop. If the fish farm where you get your pet fish is in the village, it is not ideal to set the shop near it. Remember that the aquarium is a luxury to the city people and so your shop must be located where your prospect consumers are. Your aquarium business has to be set up where it is easily visible and accessible.
Determine Products and Services
After establishing the location where you want your shop to be, next is determining the products and services you want to provide your customers. It is ideal to have an aquarium store where quality systems are offered in terms of every type of knowledge level as well as price. When determining your products and services as well as the equipments and supplies, stick to the basic first then you can include add-ons. It is important that you work on periodically identifying whatever needs your store can meet.
These three are the most important aspect you need to focus on your startup aquarium store. But as important as these is the staff if you decide to have one. Make sure that you have a reliable and knowledgeable staff who can answer your consumer's needs anytime.
Recommended Articles
Indoor Aquaculture Basics
Control of the factors that influence fish production has always been a challenge to fish farmers. With an indoor fish farming facility, this could finally be achieved. Read the basics of indoor fish farming from our guide.
Charter Fishing Boat Business
Fishing charter business can be a lucrative one especially if you know how to start it. Your business can offer fishing trips to people. Learn more about starting your own charter fishing business.
Comment
Categories
Popular Articles