Starting a Cell Phone Accessory Store
If you are business inclined and you happen to wonder what business is good for you to start on, well why not try the cell phone accessory store business! It's an excellent opportunity for small time entrepreneurs who are looking for a low capital, low start-up and low maintenance business operation.
Facebook
Tweet
Google Share
LinkedIn
Pinterest
Email
Generally, cell phone accessory store is a lower risk venture compared to a restaurant business where you have to invest tons more of hard earned dollars.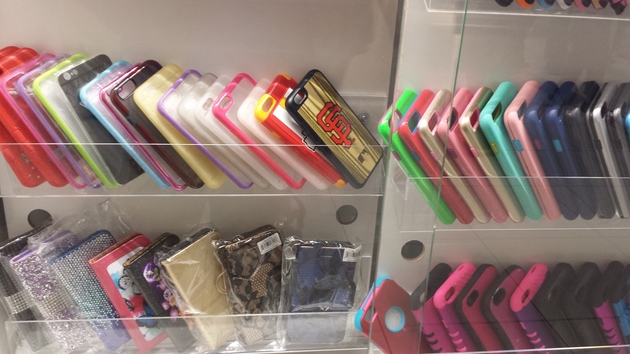 Like most businesses, a cell phone accessory store's major overhead is rent space. However unlike other businesses, this opportunity doesn't rely too much on utility use. A small stall which is visible and easily accessible to walker-bys works great! You add a signage that catches eyes and a couple of see thru glass cabinets with a number of sturdy chairs and you are set. The key is low expenses and liabilities.
Cell Phone Accessories Funds Managing
After you have dealt with your location challenges, your next major overhead would be cell phone accessory supplies. Buy low, sell high. You need to understand this simple economics of business cash exchange. Your profit comes from the difference between your retail price and actual accessory cost. This means you will have to invest on supplies and have your money sleep on them too. This means you have to move your goods fast to recover your money. A better strategy is to find a supplier who can give you consignments without any down payments. This would lower your inventory cash outs. Basically the more items you move on a day to day basis, the quicker you get your money invested back and the quicker you become profitable.
Homework for Cell Phone Accessory Store
As a small business owner, you should also be knowledgeable about your products. You should know your industry by heart. This means you are familiar with cell phone trends even in your dreams. You eat, drink and sleep cell phones. You should understand and know the different features of cell phones, both old and new models. Know the latest brands. Is it a Nokia, Motorola, Ericsson, Sanyo, Nextel or Samsung? You should also know the different service providers that support these phones. Do they use Sprint, Verizon Wireless, or Cingular? Where are these cell phones made? Are they from China, Germany Finland or US? Do your homework. With the knowledge that you have, you'll be able to predict which accessory you need to invest on because an accessory is like a unique outfit to a particular unit.
Similar Articles
Cell Phone Business Inventory
There are several accessories in the market for cell phones. To name a few, there are different colored phone casings. Some come in neon colors, some come in silk black metallic cases, and I've seen some come in stripes and polka dots. Another accessory would be leather cases with credit card holders. This is a great product for the busy type who wants everything by easy reach including phones and credit cards. Strange but I have also seen some use an individualized sock as a phone covering. And they came in several designs too! Some come with cute baby teddy bear stitches. I guess this product was made for the bright-eyed excited individuals who like to project "I'm cute" statements. These are but a few accessories. We haven't even gone to the one's we attach to our phones like chargers, batteries, Bluetooth headphones, Blackberry cases, clear snap-on covers and other electronic devices.
Clearly the cell phone accessory store can be both simple and complex at the same time. As any business, your key to success is having a goal with a dependable business plan, partnered with a great attitude, and maybe a few dollars as well. Preparation is essential to your success!
Recommended Articles
Start a Cell Phone Franchise
Cell Phone franchises are widespread across the globe considering that cellphones are an indispensible part of people inventory nowadays. It is because of this that the type of franchise is also very popular and reaps considerable amount of profit in the market.
Starting Your Own Phone Company
Starting your own phone company can be daunting since there are many big players in this industry. But considering how communication in these Internet days, there is still a possibility that you can start your own phone company.
210 Comments
Comment
Categories
Shop Business Ideas
Store Business Opportunities
Service Business Ideas