How to Open a Beer Store
If you are planning to open a beer store, determine if there is a need for the store in your area and study the competition. Prepare a business plan, choose a location, choose the products that you want to sell, choose a supplier, and secure a license.
Facebook
Tweet
Google Share
LinkedIn
Pinterest
Email
These are the things that you have to do when putting up your own beer shop.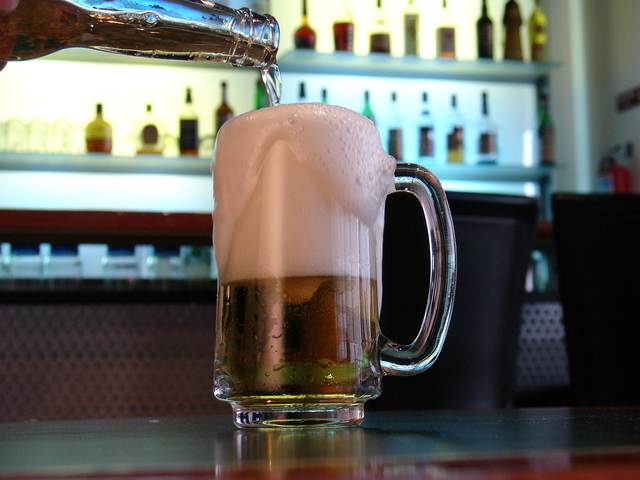 Things needed to Start a Beer Store
Do you love drinking beer? If you do, it might be a good idea to put up your own beer store. Having a passion for your business will ensure success especially if you create a comprehensive business plan. The business plan can serve as your roadmap to success. Before you take another step, you have to determine if there is a need for a beer shop in your area. Take a look at the current competition in the market. Are there beer stores in your area? What brands are they selling? If there are not many beer stores in your area, then perhaps you can profit from this kind of business.
When you've found out that there is a need for a beer store, you have to work on your business plan right away. The plan will cover the marketing aspect, the financials, management, etc. Find an ideal location in your area for the store. You can pick one that is besides general liquor stores or perhaps near a wine store. When customers see that you're specializing in beers, they will surely check out your store. Determine the brands that you are going to sell. It would be best to pick popular brands. You can also conduct a local survey to determine the brands that are most preferred by the local residents.
Similar Articles
Getting a License for a Beer Store
Once you've found the ideal location and the beer brands that you are going to sell, you can now acquire an alcohol license. Getting a license can be hard and you have to comply with the qualifications and requirements accordingly. The license will help gain the trust of your customers. Find a local supplier of the beer brands that you want to sell. You have to get enough stock to accommodate the needs of the customers.
The store should be designed to suit the type of business that you are managing. Since you're selling beers, you will have to decorate the interior with intriguing lights, and shelves for the different beer brands, and you can also provide music. Advertise your business by giving out business cards, flyers, and local news or radio ads. You can offer special promos during the opening like free beer for the first 10 customers! Think of a cool strategy that can drive customers to your store. Never sell beer to minors. Your beer store can go a long way if you obey the regulations and you relate well with your customers.
Draw Some Inspiration from this Beer Store Owner
Recommended Articles
Starting a Beer Company
How to start a beer company is not as easy as it seems though no business is really easy, this kind of business is a sure hit since many people love to drink beer.
Opening a Beer Pub Bar
If you are looking for an investment then opening a beer pub bar is a lucrative option. How to start a pub brew business? Want tips on the beer and wine brew business?
950 Comments
Raghunath Natarajan
Startup Biz Hub - Advisor (Staff)

Raghunath Natarajan
Startup Biz Hub - Advisor (Staff)

Raghunath Natarajan
Startup Biz Hub - Advisor (Staff)
Comment
Categories
Shop Business Ideas
Store Business Opportunities
Service Business Ideas