Starting a Cake Business
Do you find yourself interested in baking? Then you could be successful in starting a cake business. Read on for six easy steps to start a cake business!
Facebook
Tweet
Google Share
LinkedIn
Pinterest
Email
Believe it or not, I love to bake cakes and cookies! The warm smell of cinnamon and ginger wafting through the air is enough to satiate my children's raving hunger pangs.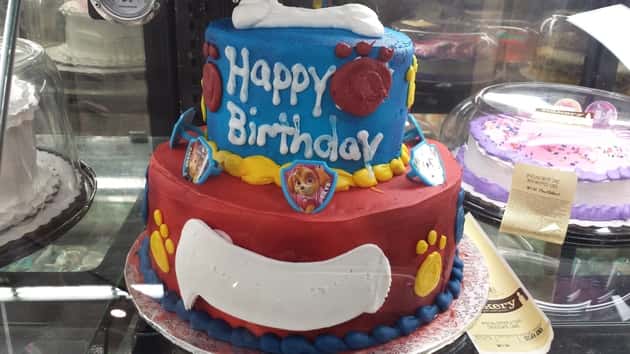 Baking cakes is fun and with two children running around the house, everything I made was consumed in less than a few hours. Friends, who were lucky enough to be around at the time of baking, always raved about the cooking and urged me to start a cake order business. "We'll pay to eat a much bigger slice of those exotic goodies", was the common refrain!
Tips and trick on how to start a cake business!
So it was after serious thought, I decided why not really turn this into something profitable. The very first thing I did was to read up on how to start a cake business and here's what I learned.
Similar Articles
If I wanted more business, then I had to make sure my cakes and cookies were better looking, tastier, and yummier, than the local bakers. That meant regular new classes and newer recipes and my family as the guinea pig. But that's the best way to be in demand, right!
I tapped all those friends who were willing to pay for my goodies and then utilized them to get my business going by word of mouth publicity. I even got them to distribute flyers and discount coupons for my cake business!
I then approached local cake and coffee houses for taking on my samples and selling my cakes. Although a few did refuse, many did like my products, and that gave me a tremendous boost.
I contacted local wedding planners to show my cakes, show my ability for wedding cakes. Believe me a well made wedding cake can really get you going with the wedding planners! And through them, I managed to get referrals to several party organizers as well as event mangers.
Free publicity always counts. In a bid for recognition, I sponsored quite a few local events and church fundraising activities, as well as offered free sample products to the local orphanage. This created really great exposure and word of mouth publicity free of charge!
After a sufficient amount of publicity was generated using press releases, I decided it was time to keep the interest going and baked a really big cake for the local orphanage in the form of a giant cookie. The cake was cut and the proceeds went to charity. I had to spend a really great amount of time to do this but the publicity it generated was…………………….priceless!
Recommended Articles
Marketing Ideas for Bakery
Marketing your own bakery business can automatically bring a strong business standing. Bear in mind all those bakery marketing strategies and try to apply it in your daily operations.
Cost to Open a Bakery
The cost to open a bakery will depend on the type and size of the bakery you want to establish. Learn the bakery set up costs and other information about the business in order to start successfully.
95 Comments
Jestin James
Startup Biz Hub - Senior Advisor (Staff)

Jestin James
Startup Biz Hub - Senior Advisor (Staff)
Comment
Categories
Popular Articles