Start a Jeans Company
Jeans is for everyone, young and old. If you have an innate eye for fashion, a jeans company is one business you can start. Are you wondering how? Our guide has some basic information about starting this jeans company. Read and find some questions you should consider before starting your jeans business.
Facebook
Tweet
Google Share
LinkedIn
Pinterest
Email
This is a jeans era, obviously as everyone, young and old has gotten to the fashion of wearing jeans everywhere. And so, starting a business selling jeans is always good idea provided one has done proper preparation.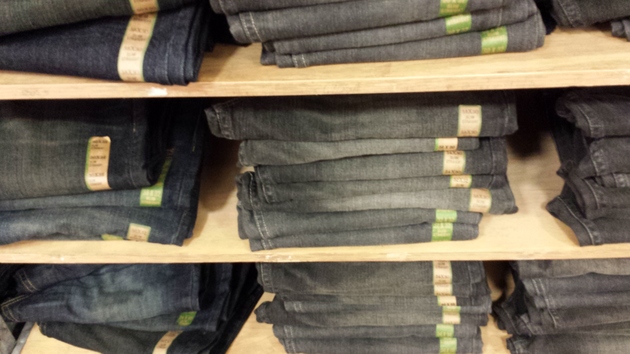 Planning for a Jeans Company
It is because as an apparel business, a jeans company is a complicated one to run. One must not only be an entrepreneur, but also be a fashion expert. He will need these combinations of knowledge and skills when dealing with many issues that face garment manufacturers like international competition, high cost of local labour, and the ever changing trends in fashion. It would greatly help if one has training or experience in sales and administrative functions, product merchandising, advertising, inventory control and cash handling.
Before starting a business manufacturing jeans one should be able to come up with answers to questions like: Do I have what it takes to start the business? Where would my production be located? How big should it be? Will there be people skilled to do the job? Or will there be a need to train labourers? Where would the cloth supply come from? Where will the finished product be distributed? Will it be through boutiques, discount stores, department stores or through a company owned store? Someone operating small jeans manufacturing company could do best selling its finished product directly, particularly if it is specializing in a certain type of jeans.
Similar Articles
Miscellaneous Tips for a Jeans Company
Know what types of jeans sell best. Survey stores and customers to get the answer for this. Check magazines to know what fashion icons and celebrities wear, attend fashion shows to form network within the industry, and read fashion reviews for updates. Keep jeans style offering narrow, but the options under each style wide (colour, size). Customers usually look for style first then narrow it down to the colour of their choice and the size that fits them.
If you are distributing jeans directly to customers, make the store a pleasant place to look for jeans with its good lighting, ample space to move around, fresh air, and friendly sales people. Display your merchandise in an appealing and eye-catching manner, by arranging jeans according to sizes, for example – from the small one to the big one. Wear what you are selling, post pictures of models wearing them around your store, have mannequins model some of them to give a picture how the jeans will fit when worn.

Recommended Articles
Familiarizing the Types of Farming Hoes
These are now the types of farming hoes you need to know. Surely, you already have an idea of the possible type you can use in securing your future tasks that require a hoe.
Knowing the Harmful Farming Practices
Indeed, there are harmful farming practices being done routinely. The revelation of these practices helps interested farm owners to establish their farm in the right way.
476 Comments
Comment
Categories
Popular Articles