How to Start a Packaging Company
Are you planning to start your own packaging company but are quite apprehensive since you don't know where exactly to begin? This industry is very profitable as long as you would know the factors which can affect your business's success and failure.
Facebook
Tweet
Google Share
LinkedIn
Pinterest
Email
With this knowledge, you can be successful in this industry.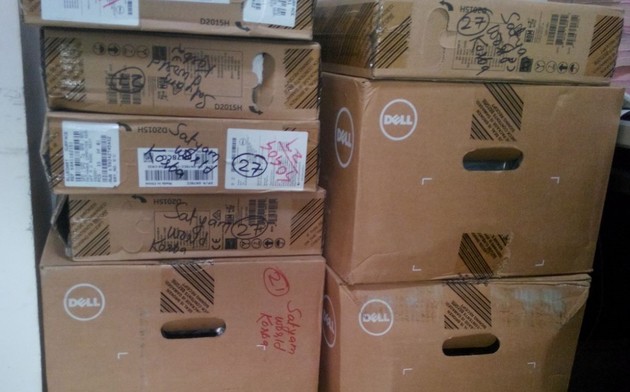 Entering into a packaging business may prove to be highly lucrative as long as you know how to play in this field. You have to keep in mind that your company's service will be primarily focused on packing people's material belongings for storage. To further maximize your service to your business clients, it is highly recommended to be able to also provide the transportation service.
Your packaging business plan should include the following: hiring employees who have knowledge on how to properly pack breakable items and other valuable materials; considering where to start your packaging business; acquiring a business license from your local Department of Finance to operate legally; and assessing startup cost for packaging business which may cost thousands of dollars since you need to purchase equipment and facilities such as trucks, pulleys, wrappers, and other supplies (e.g. bubble wrap, boxes, plastic wraps, markers, etc.). Another way to minimize the risks involved is by considering other packaging business competitors and by learning how to provide outstanding service that can rival other companies. It is also recommended to choose a location where your prospective target market (people who are constantly on the move and are capable of paying the packaging service) can be easily reached.
Planning for a startup packaging business requires you to adopt marketing strategies and operations which include proper documentation (listing all the cost of wrappers and boxes you have spent which will be added to the customer's payment bill), effective advertisement, and promotional tactics, timetable plan, and business expansion. Perhaps one of the most important packaging business guides is acquiring insurance which can help you in case a client has accused your packaging company of failing to pack his belongings correctly which has caused damage, then at least you have the financial backing that will allow you to pay for this. To further save you from financial troubles, it is also important that you have a contract made between you and your client so that some liabilities and certain legalities are covered. This would be extremely helpful in case your client has accused you and held you responsible for breaking a valuable item even though your company is not really accountable for this.
Similar Articles
Just like in any kind of business, it would be very advantageous if you can personally do your accounting and not heavily relying on someone to do this job for you. In order to succeed in business, you have to dedicate extra time to learn valuable knowledge and even minute details in running your business.
Recommended Articles
How to Run a Storage Unit Business
Owning storage unit business can be a great idea to venture with. But remember that there are some things that you need to consider.
Starting a Packaged Food Business
Since the packaged food business is a very profitable one, this can help you experience the rugs to riches story. The key is to follow these steps.
509 Comments
Jestin James
Startup Biz Hub - Senior Advisor (Staff)

Jestin James
Startup Biz Hub - Senior Advisor (Staff)

year2008ad@gmail.com || Corrugated Cartons Business Consultant
Comment
Categories
Popular Articles