Start a Cosmetics Company
Think that the cosmetics business is expensive to start? Not necessarily so. You can actually make selling cosmetics a home business. Find out the ways you can engage in this business, how many items are usually marked up, what product lines you can start, and where you can get raw materials.
Facebook
Tweet
Google Share
LinkedIn
Pinterest
Email
Men, women, teens, and children all need cosmetics. As such, it is assumed that any cosmetic business would have a sure market to target. If you are planning to start a cosmetics company, you can do so in several ways.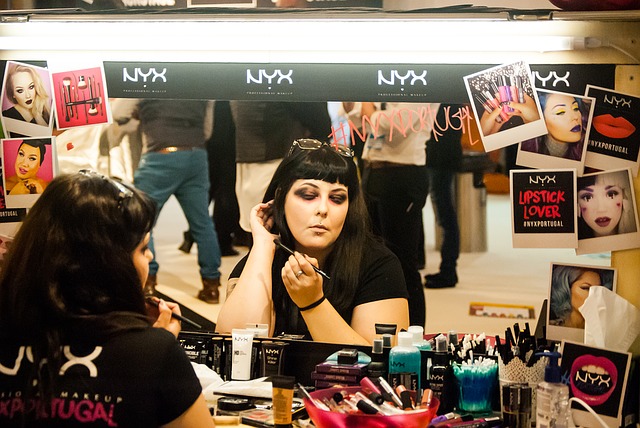 If you are interested to learn from start to end, then jump to the video on this page and watch it till the end. This video has lot of information.
The impression is that a cosmetics company is an expensive business to start. However, belying a common assumption, you can actually start home-based cosmetics manufacturing. You can make soaps, lotions, and oils at home and sell them through small retail stores on consignments, at kiosks in malls, in your house, or in a rented space.
The equipment and raw materials will cost only a few hundred dollars. Or you can approach a contract manufacturer to make a line of cosmetics for you under your label. A contract manufacturer will fill your needs from producing to designing your label and packaging the product. Still another way is to represent or distribute the products of a cosmetic manufacturer in an area where they still have no presence.
Similar Articles
Cosmetics Product Line
Here's a long list of products you can sell: soaps, oils, masques, lotions, lip balms and glosses, lipstick, body powder, shampoos, hair conditioners, bubble baths, deodorant, scrubs, blush, eye shadow, eyeliner, makeup remover, mascara, foundation, perfumes, nail polishes, mouthwashes, douches, anti-aging cream, aftershave, massage lotions, stretch mark lotion, and moisturizers. Sometimes, what it takes to succeed in this kind of business is a little twist: just improve on an existing cosmetic, and if the product becomes a hit, you will be rewarded greatly. Also, you can add your merchandise miscellaneous items like purses and lingerie to boost profit.
You can offer a variety of products or you can specialize in those targeting specific markets: teens, babies, those interested in all-natural toiletries, those of darker skin color, or those who prefer cosmetics with herbal additives.
Cosmetics Company Startup Cost and Profit
How much you should invest to start the business would depend on whether you will be making the products yourselves and at what capacity, or you will be outsourcing the job. Cosmetics manufactured by private label manufacturers could cost as low as $0.10 per item. And the good news is you can sell the items at several times their original manufacturing cost. Lipsticks are sold at an average of $11. For a home-based business, you can start with just about $1,000.
The cosmetics Business has an easy-to-use guide for buying raw materials, and supplies; finding a contract manufacturer; and finding suppliers of cosmetic manufacturing and packaging equipment, containers, and closures.
Don't skip this Video. I can say this is One of the Best Videos that I found to Educate on Cosmetics Business
Recommended Articles
How to Start a Home Based Cosmetic Business
Home based cosmetic business is really a lucrative commerce. If you are interested to gain a stable income, you should try establishing a business like this.
Starting a Cosmetic Surgery Business
Running a cosmetic surgery business will be easy if you will just follow the correct tips. Having the best resources and strategies, you can easily start your business without any regret.
558 Comments
Jestin James
Startup Biz Hub - Senior Advisor (Staff)

PH: +919970063663/020-26154912/3
kiros111@gmail.com
Comment
Categories
Popular Articles