How to Start a Laboratory Business
There are many kinds of laboratory business that you could start on as a business. While this can be a challenging thing to do, the business can really bring in lots of profits if you do it right.
Facebook
Tweet
Google Share
LinkedIn
Pinterest
Email
What is only important for you to know is that the kind of laboratory that you should open is something that you understand at least.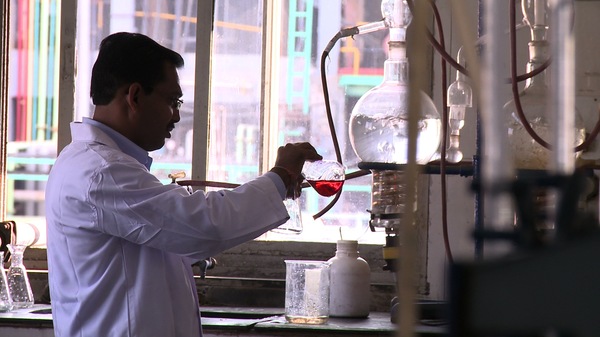 If you try on something that you don't have any idea about, chances are you will not be able to manage its affairs yourself. Here are ways on how to start a laboratory business, depending on your expertise and background.
Choosing the Kind of Laboratory Business that is Right for You
Different kinds of laboratory businesses are popular today. This is because they are now an indispensable part in the running of industries. Medical laboratories for one are important to run so that human illnesses will be properly diagnosed and treated. Without it, doctors will have trouble interpreting symptoms by themselves. Another kind of laboratory is electronic ones which are used to come up with more advanced and state of the art technologies which we use in our daily activities. There are also scientific laboratories that come up with breakthroughs in health and the biological makeup of the world. Whatever type of laboratory you open, what you should understand is that you will be dealing with precise science here and it is important that you get a grip of everything that is happening in your business.
Securing the Right Permits
As soon as you have decided on the type of laboratory that you will be starting, the next thing that you should do is to start working on the legalities. In most states, you will not be allowed to start a laboratory without securing the right permits and approval from different offices and agencies. As soon as possible, inquire on the requirement and submit them right away. Be sure not to put this off for some time later. If you start your business transactions before you have these permits, chances are you will risk being caught and punished and all your dealings with clients will be illegitimated. If this happens, you are also more likely to have difficulty making it good in the business even if you already have complied with all the legal requirements.
Similar Articles
Finding the Right Place
After you have gathered all the formality papers, the next thing that you will have to decide on is the perfect place for your laboratory. It should be somewhere easy for your clients to reach and have access to. Also see to it that it is spacious enough to accommodate all your laboratory equipment, your reception area and also a space for your clients. Your staff should also be able to walk around and do their jobs freely. Any inconvenience on their part might hamper the quality of their work and this will not be good for the image of your company. Also see to it that the location you choose has an efficient water and electricity source.
Working with the Right People
As soon as you have the preliminaries done, the next important step would be the hiring of people who will be working for your laboratory. What you want to make sure is that they have the necessary background and experience for them to be able to effectively deliver the kind of service that is required of them. Also make sure that they have the required licenses and permits.
Recommended Articles
Steps to Become a Lab Assistant
Wondering how to become a lab assistant? This is a serious career and you should possess the right knowledge and experience.
189 Comments
Comment
Categories
Popular Articles