Fruits and Vegetables Business
Business about fruit and vegetable is a type of business that is in demand all the time. This is due to the people continuously consuming these foods.
Facebook
Tweet
Google Share
LinkedIn
Pinterest
Email
If you are planning to establish your business like this, you have to learn how to start fruits and vegetables business.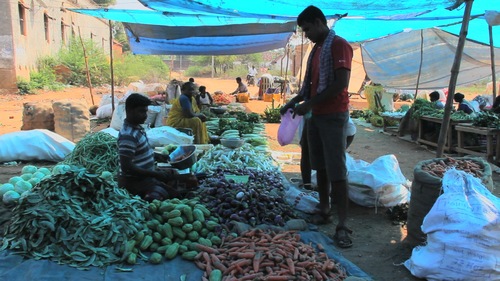 Before you put up your fruit and vegetable business, you have to follow first some of the steps about this. There are some things that must be planned properly in order for your venture to earn acceptable range of profits.
Selection of Location
The first step in the establishment of your fruit and vegetable business is the selection of the proper location. You may establish your business along the road or in the market. Put into your mind that the location of the business plays an important role towards it success. One good tip for you is to select a business location that has access to your target customers. Do not put your business in a place where there are fewer customers.
Make and Construct your Business Plan
By the time that you have already selected the location of your business, you need now to create your business plan. You must consider here your sources of funds needed to run the business. If you are lacking of the possible fund source, you may try to apply for financial assistance from institutions that offer financing for business. On the other hand, your business plan must also include information regarding your future employees as well as the starting point and the overall direction of your business. After you have written your business plan, the next stipulation that you have to do is for your marketing plan to be constructed. This usually follows once you have already settled your financing as well as settled your business location. The main purposes of constructing your marketing plan are:
To give direction to your business and;
Get an insight with the future standing of your venture
Search for Providers of Your Products
Once you are already finished with your business plan, you need now to search for the possible providers of your fruits as well as vegetable to it that your choice of distributors are the one that will supply you with high quality of products. There are also some suppliers who will ask you to partner with them when it comes to growing the vegetables and fruits that they will supply to you.
Satisfy Your Customers
After finishing the aspects that you need in starting your fruit and vegetable business, the final step is to set up the venture. Make sure that your store will look appealing to your customers in order to provide them with the satisfaction that they are looking for. Always maintain the cleanliness of your store as well as the quality of the products that you are offering. These are the factors that will make your clients stick to your business.
51 Comments
Comment
Categories
Popular Articles