How to Start a Handbag Business
Are you into fashion designing and would like to break into the industry with a handbag business? You can come up with a line of designs that you can have made and distributed wholesale. Or, you can find a manufacturer that sells wholesale and carry its line of products in your boutique.
Facebook
Tweet
Google Share
LinkedIn
Pinterest
Email
If you are looking for ideas to start a handbag business, you can go into manufacturing, or retailing.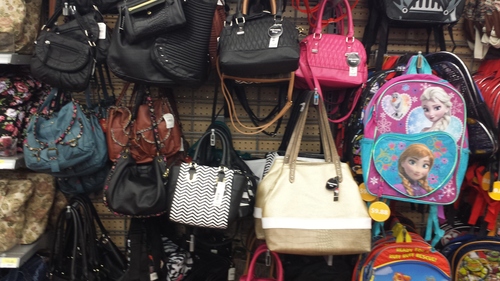 But before you get carried away by the excitement of the prospect of owning a business in line with fashion and designing, slow down and think like a businessman rather than an artist. Ask yourself this question: is there a demand for the product you will sell?
Demand is important for the success of any business. You might be heading into a market that is oversaturated with handbag manufacturers and retailers. So before investing time and money into designing, getting samples made, as yourself whether there is a general demand for your product or whether there is a particular niche you can serve. Ask yourself what novel idea you can introduce into the industry. Is there a specific product you can sell, perhaps handmade items.
Starting a Handbag Manufacturing Business
To manufacture handbags you'd need to come up with designs of the articles you want to make and have them made. If you have knowledge about fashion designing either by taking a short course or a college degree or by working in a fashion house, you can make the design yourself. If not, you can hire someone with such knowledge. After you have the design, you can sew an actual product yourself (perhaps if you intend to produce handmade ones), have an entire manufacturing staff do it (mass manufacturing), or you can outsource the work to a bag manufacturer. Afterwards, you will face the task of marketing and distributing your line of products to stores and boutiques.
Similar Articles
Starting a Handbag Retailing Business
If you simply want to put up a store selling handbags, your most major task is finding a wholesaler from which you can get supplies at prices you can sell for profit. Then you have to think about how to set up your shop. That depends on what kind of business you want to run. You'd need to fit your store to the kind of clientele you want to serve. If you will be selling high-end items, then you will set up a boutique-style shop in a posh area.
Handbag Business Online
Either way, consider the idea of getting an online presence. Ask a web developer to do the task for you. If aside from being a fashion designer, you are also a photographer, you can take pictures of the handbags, label them and post them on your site. Otherwise, ask or hire someone. Getting word about your business through the Internet is the best way to reach a wider market locally and abroad.

Recommended Articles
Starting Your Own Online Handbag Store
Starting an online handbag store is simple in a way if you are passionate with what you're doing and you believe in your products. Here are some tips for entrepreneurs who are trying to venture in this business.
How to Start Handbags Wholesale Business
Are you planning to start a wholesaling handbags business? Here are important tips and tricks on how to engage in this business and earn easy success and boom in the industry many are successful to engage in.
527 Comments
Jestin James
Startup Biz Hub - Senior Advisor (Staff)

Jestin James
Startup Biz Hub - Senior Advisor (Staff)

Jestin James
Startup Biz Hub - Senior Advisor (Staff)

Jestin James
Startup Biz Hub - Senior Advisor (Staff)

Jestin James
Startup Biz Hub - Senior Advisor (Staff)
Comment
Categories
Popular Articles