Selling Designer Handbags
If you want to sell designer handbags, you can start your own online store. You don't have to maintain inventory at home because you have it elsewhere. Find a company that offers drop shipping to take care of all shipping for your business.
Facebook
Tweet
Google Share
LinkedIn
Pinterest
Email
If you have used designer handbags, you can also sell it online or in your local area.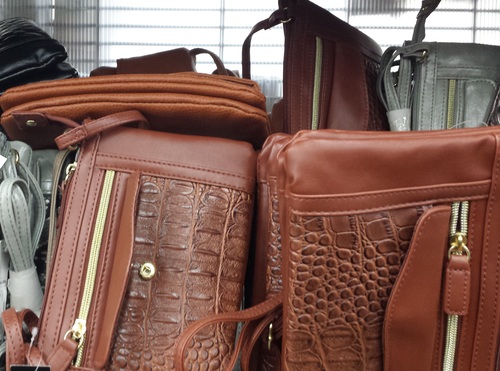 Selling Designer Handbags
Women love designer bags but most of them can't afford to expensive bags. Despite the high price, a lot of women are willing to shell out money for these great bags. With this in mind, it would be a great idea to sell designer bags. You don't have to leave the comforts of your home to sell these bags as long as you have a computer and internet connection. The first thing that you have to do is to create a website. This is where you will sell the designer handbags.
There are many websites that sell handbags and it is important that you get higher rankings to get more site visitors. Getting visitors is not enough because you have to convert them into real customers. Conversion rates should be maintained high to increase sales and profits. You have to develop an optimized website. There are many info sources online that you can use to help you in creating optimized content. Decide on the domain name and as much as possible, you have to include your targeted keyword on the name. Choose an attractive and catchy name for the business that can be easily remembered by potential clients.
Affiliate and Selling Used Bags
Another way to sell designer handbags is to become an affiliate. Why don't you check out the popular manufacturers of designer handbags and see if they offer affiliate programs? If you can find one, then you've found the perfect opportunity to sell designer bags. However, the only disadvantage is that you will only be limited to a certain brand. If you want to sell different brands of designer bags, you can look for suppliers of these handbags. You can use the internet to look for a reputed supplier that can offer you with the best deals at a reasonable price.
Selling designer handbags can be fun and exciting. It's a great way to make money from the comforts of your home. If you don't want to maintain inventory at home, you can find a company who will just drop ship the items to your customers. The inventory will be stocked in another place and you will no longer have problems in maintaining it. This is a great option for new business owners like you to own a business with ease. Designer handbags never go out of style and since women love them, you will always have customers. Start selling your handbags today. You can also sell your used designer bags if you like in stores like eBay or in your very own online store.
26 Comments
Comment
Categories
Popular Articles