How to Make a Living Selling at Flea Markets?
Flea markets are a good place to make a living by selling a variety of items, antiques and a whole lot more. These are a type of market that can really be a great source of money. A strategic plan and all other essential items are needed for this selling opportunity.
Facebook
Tweet
Google Share
LinkedIn
Pinterest
Email
In making a living selling at flea markets, considering a few factors is a must. These factors will help open up an opportunity to have access to hundreds and thousands of customers. No more time and efforts spent for inventory as it only involves cleaning out the house.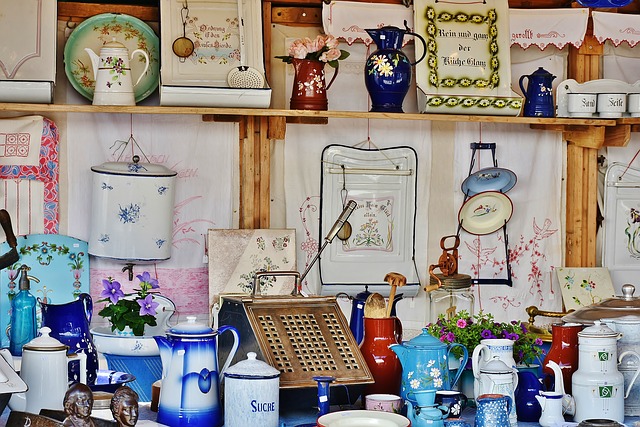 Visit a Flea Market and Decide to Get a License or a Permit
Visiting a flea market is the very first thing required in making a living selling. Even though this is not quite an easy job, it is all worth it because of the amount of income that a flea market vendor makes. It is estimated that an income in excess of 100,000 dollars is obtained by a seller at a flea market. Thus, an individual who will work full-time will have to obtain a license or a permit.
In the visit on the flea market, it is an opportunity to see exactly how other vendors display and set up items and products. The decision will include if the items must be displayed outside the tables or underneath a tent. The items might also be placed under the shed of the market or under the tables.
Even the weather is also a determinant factor when deciding on making a living selling at flea market. Talking to a management team in the flea market is also a good decision to make. The management team will help a lot when it comes to deciding a rental space. It is also suggested not to wait until the very last minute reserving the space. The market actually has space for all. It is just that during the busy weekend, the market may be filled with those who like to reserve a space.
Similar Articles
Look for the Top Selling Items of Flea Market
After visiting a flea market and obtaining a license, looking for the top selling items of flea market is the next consideration. This new venture is not considered to be easy. Just like all other vendors, they sell their unwanted items and clean out the attic or garage. Relatives and neighbors around may be checked with for the items they no longer need. The junk of a person might be a treasure of another person.
Make an Interesting and Attractive Display and Learn About the Things that Flea Markets Won't Tell
The key essential in making a living selling at flea markets is also about making an interesting and attractive display. In regard with the booth, it must be made more encouraging that clients resort to impulse buying. In line with advertising are the things that flea markets won't tell that one must learn. For instance, unsafe products need not be sold around. The items presented must also be replaced with other stocks coming from another vehicle. Haggling is not also common in the flea market which is one of the things that must be kept in mind by a seller.
Recommended Articles
A Few Pointers for a Successful Garage Sale
You will notice garage sales are very often during summer in US because this keeps people busy and make them earn some money as well. Do you want to start your own garage sale business? Read this article which described on starting a garage sale business.
Comment
Categories
Popular Articles