Starting a Turf Management Business
A turf management business is a good business venture to consider among those people interested in it. Only a few significant factors such as knowledge, expertise and more must be considered. Turf is actually associated with indoor doormats and sports venues.
Facebook
Tweet
Google Share
LinkedIn
Pinterest
Email
In starting a turf management business, following a specific guide is essential in becoming successful at it. Without this guide, it would be impossible to be known in the industry and in fulfilling the requests of clients. Below are the factors included in the guide of starting a turf management business.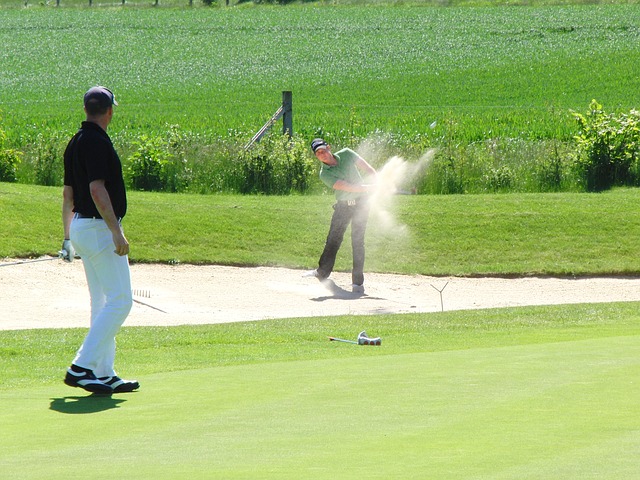 Market survey
Business plan
Feasibility study
Financing
Licensing
Setting up the Business
Hiring
Marketing
Prepare a Business Plan
The business plan need to be made effective and need to have a lot of essential traits. A marketing plan must as well be added because if not, it could just jeopardize the deliverance of real benefits to a start-up business.
External factors also need to be included in the turf management business like PEST or political, economic, social and technological analysis. This will help address opportunities and threats at such a macro-level.
In the business plan, including the pricing as an utmost concern is also essential. Institutional and residential customers have an understanding of turf management as expensive. The ignorance of competition causes a newbie in the business to start it at a price that is low.
Similar Articles
Remember that low pricing has its detrimental effect when it comes to positioning on the market. There are lots of turf management businesses that compete and undercut their prices with shoddy installations and inferior products. The optimal pricing strategy must be decided upon by an owner.
Evaluate the Competitors
Before opening a turf management, it is essential evaluating the business in the area. It is nevertheless a good decision to know the competition and how strong it is. The existing firms in the area must as well be known for the sake of the start-up business. If they already have positioned themselves in the industry, one could gain an understanding from them. One could effectively design a business in a way that sets it different from other businesses.
Get Advice from Reliable and Dependable Entrepreneurs
After the assessment of the competitors around the area, an advice from reliable and dependable entrepreneurs is a must. Learn from all those folks who already had been in business. Nevertheless, the local competitors are not willing to give one an advice. It is still right to ask for help from people who manage the same business from other areas or states. They are likely to share a few tips and steps on how to operate and start the management business. For as long as one has made it clear that he or she is not in competition with them, they will enjoy it offering advice to a startup entrepreneur.
Recommended Articles
How to Start a Lawn Painting Business
Lawn painting business is a lucrative business yet inexpensive to start. Creating an effective marketing plan would guide you in running the business.
Starting a Mowing Business
Do you know how to start a lawn mowing business? A home-based business is ideal for this type of business and you can start right after you create the business plan.
Comment
Categories
Popular Articles