How to Invest in Beach Rental Property?
If you want to combine the love of money with relaxation and fun, it is worth considering investing in beach rental property. The opportunities are limitless like earning money on rentals and gaining such a cozy and comfortable vacation spot.
Facebook
Tweet
Google Share
LinkedIn
Pinterest
Email
In the event that one has the financial ability in handling costs, a beach rental property is such a good investment capital to consider.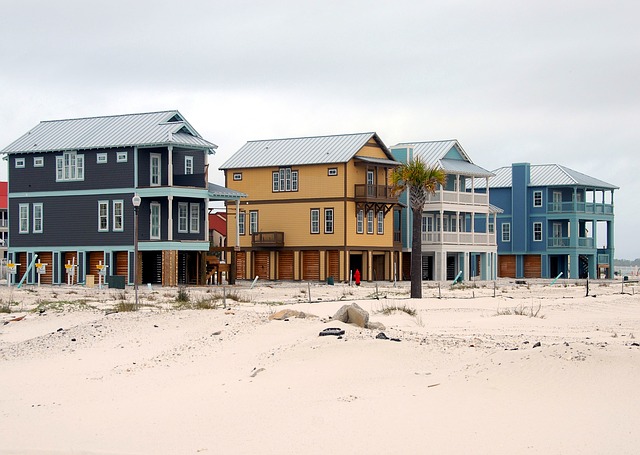 Is a Beach House a Good Investment?
A beach house is really a good investment especially for all those first-time investors desiring for consistent returns and huge capital growth.
In addition to that, it is worth considering provided that a more professional approach is followed. When there is a much greater demand on a beach rental property, the more that it can be considered as a good investment.
Nevertheless, it is good to remember that a beach rental property is driven mainly by holiday needs.
Buying a Beach House for Rental Income
Due to the very reason that the holiday season is fast approaching, there are many people who are now planning their dreams of beach house. In investing in a beach rental property for rental income, it is likewise suggested following the tips below;
Similar Articles
Research the Location Carefully

When investing in beach property, avoiding making emotional decisions is necessary. Compare all the neighboring locations in seeing how exactly they measure up in proximity to the roads, to the water, to the rental properties and to the tourists.

Keep the Purpose of Investment in Mind

Rental returns could fluctuate for most beach homes. As per the demand, it reaches as high as ten weeks of the year. It can also diminish severely throughout the extreme weather seasons like spring when it rains heavy or winter when it is colder. There is a need to bear this in mind and choose for a property that will become attractive during the colder months as well.

Work out the budget

The budgetary factors that you must consider consist of the management fees and corporate fees, cleaning costs and maintenance costs between tenants. The cost usually tends to be a lot higher than the primary properties. There is also a need to completely furnish the beach rental property for the guests.

Choose for a Real Estate Agent in the Local Area

It is essential to hire a real estate agent in the local area. One will be able to provide advice about the available properties, location and insider tips.

Best Time to Buy Beach Property

The best time to buy beach property is when you are already ready. Never buy a beach rental property if you cannot even afford it. If you believe that you are in a financial strength, it can really be now or never.
Think of the Tax Implications
The rental income somehow needs to be declared in the tax return. The situation however can get complicated when the property is used as a part-time investment or a part-time home. The help of an expert tax advisor is essential to claim deductions and to state the income accurately.
Recommended Articles
Financing Rental Property
Knowing how to finance rental property is not an easy task. This is because you need to explore different financing options that can give you the best deal.
Starting a Bounce House Rental Business
It is very important to consider the brand of bounce house that you will purchase. The brand or manufacturer is a factor in determining the quality of the bounce house itself. Also, design is an aspect to ensure the satisfaction of your customers.
Comment
Categories
Popular Articles