Starting a Boat Rental Business
Renting different types of boats such as motorized and runabout water vehicles can be a very profitable business venture. If you live near the sea, starting boat rental business might be your first option.
Facebook
Tweet
Google Share
LinkedIn
Pinterest
Email
This article will help you on how to start a business like this because it provides the important things that you will need to know about your new rental boat business.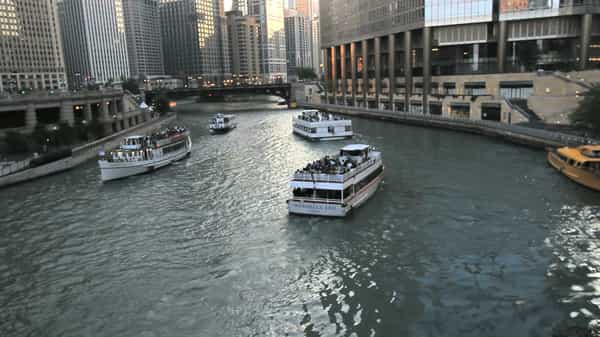 Nowadays, one of the most popular and profitable commerce is the boat rental business. The most potential boat rental customers are the vacationers and police departments. The reason why most of these customers preferred to rent a boat is because buying boats can be very expensive. So, if you are fond of collecting boats and want to earn lots of money, starting a boat rental business is the best place for you. However, before you start your own business, there are certain things that need to be considered such as the security of the customers and the business transactions. Before starting a boat rental business, read first the following tips.
Research about the Business
Before starting a new business, it is very important to have enough knowledge on how to deal with it. The first thing you have to do is to investigate with local water establishments to fulfill rental requirements. In some places, you will be required to get a boat captain. Some also allow you to lease to customers at their own risk. Thus, you have to know what your state requirements are and follow their process in order to start your business. In addition to that, you have to research some resources that will help you to answer your questions regarding your business like "Where can I get capital?" or "Do I need to work with other boat companies?" There are various sources offered to help in your decision. Here are some examples.
Banks
Journal articles and media
Insurance companies and realtors
Selection of Boats
The next thing you have to do is to decide on the types of boat. A proper choice of boats will help you get more customers. So, take into consideration where your business will be located. For instance, if you are planning to start a business near a river vent, you should acquire row boats and canoes instead of large yachts. In case you are planning to build an ocean-based business, you should have a variety of boats. If you have already known where you will locate your rental boats, this is the right time to decide on what types of boat you will offer for rental.
Decide What Services You will offer
There are various boat rental services offered to the customers like boat rentals only or water guides to convoy the coats. In addition to that, you have to price your packages based on the level and types of services you offer. Think whether to lease the boats by time, a day, or for a week. But, it is better to have a combination of all options in order to get a wider variety of clients.
Rental Boat Security
Remember that boat rentals bring a big risk. Customers who go out on the sea or any kinds of body of water may get hurt or killed. In order to avoid this, you should prepare security systems and insurance. Along with this security insurance, you should get your license from your local water associations.
1 Comment
Comment
Categories
Popular Articles