Starting an Apartment Rental Business
Renting an apartment or a house is one of the profitable businesses these days; apartment and house owners are looking for real estate agents who can manage their property for them. You can start making money by renting your own or managing others houses and apartments.
Facebook
Tweet
Google Share
LinkedIn
Pinterest
Email
The foundations of an apartment rental business may come about in 2 forms. One: a building is refitted to become separate apartments for rent. Two: an apartment building is raised on an empty block of land.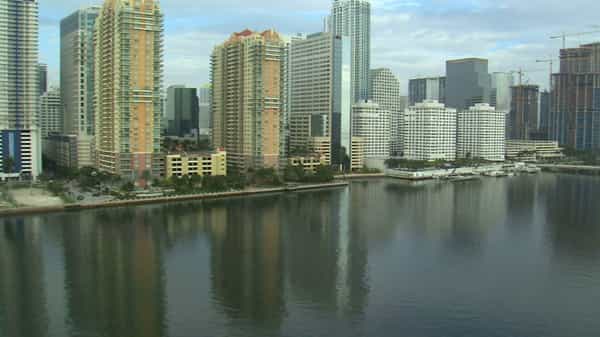 Obviously, if you compare the 2 forms of apartment foundations, the former one is a lot cheaper than the latter; although there are still considerable expenses to take care of for both.
An apartment's or apartment building's value is not only dictated by its architectural constitution, but also by its surroundings. Location is a meaningful variable when setting up an apartment rental business. Undoubtedly, a new building fitted with chrome and steel interiors, solar-washed windows, and all the high-tech amenities may be an enticing piece of real estate. But, if it is situated far from schools or churches or business establishments, it might not sell as much as you'd like. If the train passes by your tenants' windows every 15 minutes, or if the apartment building overlooks a sea of blaring, honking traffic 24 hours a day, you also might not have many takers. The neighborhood is also a factor. Everybody wants to live someplace safe; if your neighborhood is reputed to be quiet and secure, you may have tenants soon. Otherwise, your business may be in trouble.
For small apartment buildings, residences may be secured by such devices as personalized card keys, intercom systems with buzz doors, intercom systems with remote opening devices, etc. For bigger apartment buildings, however, security is a major enticement for prospective clients, and some employ the aid of night watch, front desk help, and front door personnel.
Although a heterogeneous market is good, some businesses cater to a specific group of people, ensuring harmony in the building. In Florida, for example, some apartment buildings cater only to retired couples and the elderly. In other states, apartment buildings are reserved only for student residency. In more elaborate settings, "luxury" apartments (definitely for those with thick wallets,) cater only to a select few and maybe rented out on a per-day basis: an alternative place for those who do not wish to stay at nearby hotels.
Of course, for many potential tenants, the main issue of finding an apartment (besides availability and location) is the rent. Competitively pricing the apartments is a great selling point, but since this is a business venture, there must be some income raking in.
According to one study, small apartment rental business ventures may have (on an average scale) a start-up cost of $100, and a daily operating cost of $5 a day. Rent depends upon many factors like location, dimension (size,) and amenities available. More affluent apartment rental set-ups definitely charge more, but their 2 main priorities are security and the good name of the business.
For small apartment rental business ventures, rent is given to apartment managers or landlords/landladies (and most of them have this notorious, sometimes undeserved reputation for squeezing out rent money.) In other cases, rent is through bank transfer or credit card payments. In any case, if you are trying to set up such a business, make a payment scheme that will best suit your needs and be of some convenience to your prospective tenants; all the while, it should be paying for more than just the most basic of utilities.
46 Comments
w.wahyuni83@yahoo.com || +63 9477 829 585 || Spa Resort/Hotel Consultant
Comment
Categories
Popular Articles