Grapefruit Cultivation
Grapefruit is just very easy to cultivate. There are just simple tips you need to know under grapefruit cultivation. If you are aware of these things, you can taste the best grapefruit ever.
Facebook
Tweet
Google Share
LinkedIn
Pinterest
Email
In case you are one of those people who find pleasure in eating grapefruit or you want to know grapefruit cultivation for business reasons, there are some things you need to know first in order to make this possible.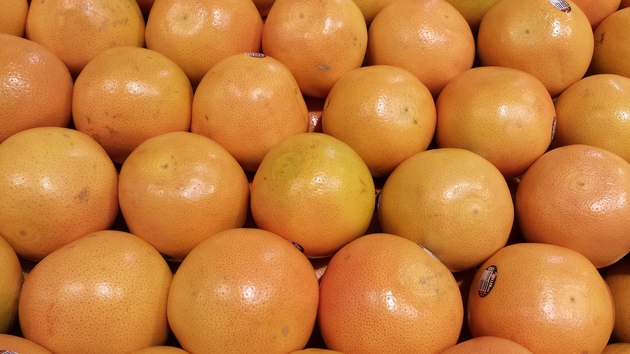 Choosing and Planting Seeds
Of course, it is important that you choose first the right and competent seeds available for the cultivation process. In terms of grapefruit cultivation, keep in mind that it should be planted in location where there is constant light from the sun. According to experts, it is best for you to plant grapefruit in a south-facing wall. This is because the heat reflected will be maximized surrounding around the grapefruit. As a result, the fruits will be sweeter than the usual.
Plant Watering Tips
In terms of watering your grapefruit, keep in mind that this should be done once every 7 up to 10 days during the midsummer season. This is especially recommended for newly planted grapefruits. The reason is that during this stage of their growth, they need a greater amount of water than the usual. On the other hand, when cold season has arrived, make sure that you water your grapefruits less often. Obviously, these are the days when the plant does not require too much watering needs. However, there are also instances that there are people who do not care watering the plants too much. This depends on the recommendations from experts.
Proper Fertilizing Tips
In order to ensure that there are ample amounts of nutrients that the tree receives, it is important that you apply two to three inches of organic fertilizer. Not only this provides proper nutrients to the tree, moisture as well. Additionally, you should also fertilize the plant at least 4 to 6 weeks especially during February to August. Make sure that you use the most reliable organic fertilizer brands in the market. This is especially important to ensure that the growth of the tree is at its best. Furthermore, you should determine the right fertilizer components in order to choose the best option.
Proper Harvesting Timing is Needed
After a few years, expect that your grapefruits soon bear fruits. In terms of harvesting, see to it that you wait for the right timing. Keep in mind that the fruit comes with a perfect sweet taste. However, when these are not harvested at the right time, they will not be that sweet. It is best for you to ask your agriculturist in order to give you advice when the ripe fruits should be harvested. This is especially important if you are planning to cultivate the tree for commercial purposes.

1 Comment
Comment
Categories
Popular Articles