Best Ways to Invest Money in your 20s
This topic always remained close to my heart. Everybody can't become a Warren Buffett, Bill Gates, Steve Jobs or Mark Zuckerberg but an average or below average person can follow what Warren Buffet said at a point to make a difference by the time she/he is 40.
Facebook
Tweet
Google Share
LinkedIn
Pinterest
Email
Start as early as possible so that you get an advantage over many that are not doing it. If I remember correctly once my teacher said me, a life is divided into two parts. One is first half and other is second half. Work hard in first to enjoy the second or do the reverse. It is up to you, how you lead your life.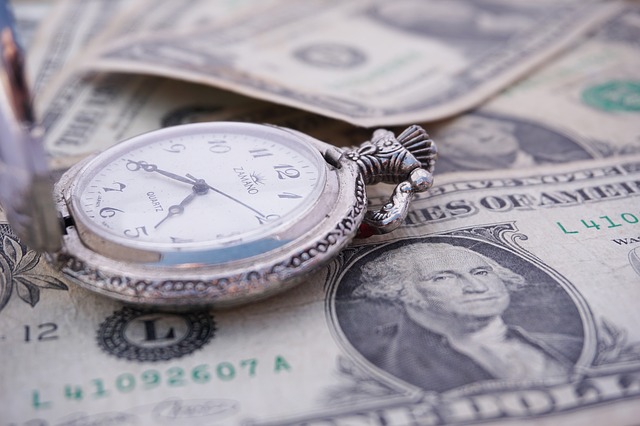 Investing in your 20s is really a good decision to ever consider. In this age, it actually is the best time to begin with building wealth due to the compounding power of time. This is also the time of investing aggressively. There will also be little risks involved and that will let you earn bigger returns.
Financial Planning in your 20s
Good financial discipline and good planning is necessary for financial security. These also go hand in hand whether you are interested in buying a car, saving a house deposit or travelling overseas. In addition to that, preparing a budget and sticking to it is considered as the best way of managing daily living costs. This also help ensures that funds will be available in meeting your regular expenses like groceries, electricity, phone, rent, registration and car insurance.
How to Make Money in your 20s?
To invest you need to make money. You can invest more if you make more money. Many will not be done with the studies in early 20s, then how to make money?
Similar Articles
In making money in your 20s, it is necessary considering a few important habits in reaching your finance success. There is a need to start it now in order to thank yourself later.
Buy Less or Buy Only If You Need
You must be serious on this, what it means to buy less? Normally people at 20s love shopping around and when you develop such habits, then you start going out, eat out, shop around very often. An average American waste food worth $529 a year so buy stuffs that you need.
IF YOU BUY THINGS YOU DO NOT NEED, SOON YOU WILL HAVE TO SELL THINGS YOU NEED. Warren Buffett
Spend less
Almost every American is either drinking soda, alcohol, coffee or smoking every day. Average cost for these unhealthy habits is around couple hundred dollars per month. These can be avoided very easily.
Make it a habit to live less than what it being earned. This will help in reaching financial goals a lot easier and quicker. In getting used to it early, saving for huge purchases like car or house is more likely and is more achievable. There is a need to decide what is most important and start saving for all those things.
Monitor the Spending
It is actually easy losing track of the amount of money being spent. If budgeting is really the focus of an individual aging twenty, there are websites and free applications that will help manage finances. By just getting into the habit of understanding the spending, it will be a lot better and easier.
Save 15% to 20% of Income
Saving at least 15% to 20% of your income every month is essential. Some of the emergency savings could be used as a fund for unexpected expenses that may come up. Some could also be intended to long-term goals and to retirement.
DO NOT SAVE WHAT IS LEFT AFTER SPENDING, BUT SPEND WHAT IS LEFT AFTER SAVING. Warren Buffett
Sell Some Stuff
There are stuffs that get piled up in a closet. Eliminate those things that are not being used like sports gear, clothing, technology and other items.
Here is a Video of Entrepreneurs Who Started Making Money When They were Teens
Aggressive Investing in 20s
There are lots of people in 20s that are not comfortable with their finances and are going with traditional portfolios that are the default and safe option. In addition, there are target-date funds that are aimed at twenties. In aggressive investing, it is suggested to avoid watching the portfolio fall and rise by way of automatic rebalancing and re-evaluating the allocation. The aggressive approach still gets better and more impressive results in the long run.
How much should you save in your 20s?
It was really a big question asking the amount of money to be saved. It was actually suggested that 10% of the paycheck need to be saved. Even in most financial blogs, they further recommend the amount even without any solid and justifiable reason. Nevertheless, there is no specific answer on the amount of money to be saved in 20s.
Financial Goals for your 20s
For those who fall in the age of twenties need to consider a few financial goals that are as follows;
Educate yourself more about Personal Finance

Money really plays its essential role in life. It is not actually necessary becoming a savvy and expert money manager. It is even a lot easier reading on the free content online about a certain topic.

Prepare for a Specific Budget

It is essential keeping up with the budget of maintaining a specific budget. It also allows one to make purposeful and informed decisions of allocating money the best way.

Research for Health Insurance Alternatives

Even if the young people these days have health insurance, they are still not being covered as compared to other demographics. It is even a lot better for you to be safe. Medical expenses usually bring financial damages. That is why as early as now, there is a need to explore for health insurance options.
If you are in your 20s, then start thinking about how to make more money, save and invest at the same time. There is no single or proven way to make money so do what you are best at and persistence is the key to success. You can share with friends and relative who are in 20s and looking for a serious financial advise.
Recommended Articles
2 Comments
samratchakraborty692@gmail.com || Consultant
Comment
Categories
Popular Articles