Starting a Convenience Store Business
This article briefly discusses the convenience store business. Find out some of the things you need to know in order to start your own convenience store business.
Facebook
Tweet
Google Share
LinkedIn
Pinterest
Email
Convenience stores have become an essential part of our everyday lives.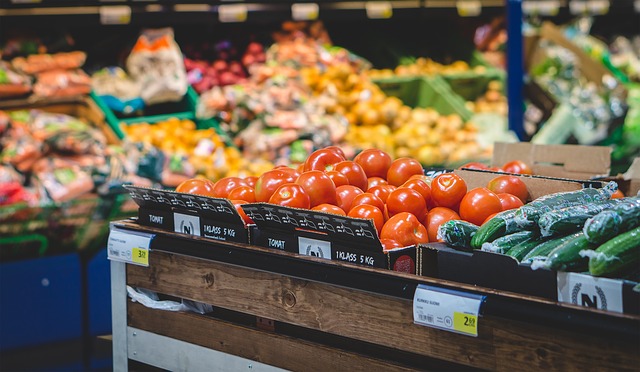 As the name implies, the aim of this type of store retailing business is to offer convenience to its customers. This aim can be exhibited in a number of ways, the most notable being the accessibility of the store's location. Convenience stores are usually situated handily close to where the market is. Why then would a customer go to all the trouble of going to the mall or supermarket when there's a store down the block or around the corner he can run to?
Add to this, unlike the regular shopping venues, most convenience stores operate twenty-four hours a day, seven days a week. Why then would a customer wait for the shopping mall to open the following morning to get what he or she needs when there's an open store he can go to right now?
The convenience they get keeps the customers devoted. This is why they keep coming back again and again. This is also the reason the convenience store concept has managed to thrive despite the presence of retail giants all around.
Similar Articles
If you are thinking of starting your own convenience store then read on. Below are some pointers that may prove useful to you.
Franchising: You need to decide whether you prefer to put up your own store from scratch or if you would rather buy an existing franchise. With a franchise, you get to benefit from the franchisee's trademark and patronage. The franchise package also comes with a ready-made system of management and operation. This system will save you from a lot of headaches. The only setback is franchise fees and royalties are quite steep.
On the other hand, you get to learn more if you start your own store from scratch. Most say that the pay-off is much sweeter because they know they did it on their own. Moreover, starting from scratch is less restrictive. It gives you room to improve upon what is currently being offered to the customers.
Inventory: A convenience store's stock is made up of a wide range of goods all of which are everyday necessities for the average Joe (or Jane) i.e. items like milk, beer, condiments, baby diapers, and so on.
Remember to include products that you anticipate your customers might need at the last minute i.e. ice, beverages, batteries, camera film, snack food, etc.
In allocating your inventory display, make sure you show all the goods you carry to the customers. Here's a tip, place you're fast-moving items towards the back of the store. This way your customers will be made to walk the length of your storage space.
Location: Give considerable thought in choosing a location. As explained above, the keyword in choosing an area is convenience. Examine the vicinity closely. Pay particular attention to the foot traffic, competition, accessibility, general appearance, and growth prospect of the area. The ideal store location brings visibility and affordability together. Given the nature of your store, you need to be where the customers are.
Manpower: When it comes to staffing your business, try not to hire more than what you need. Consider the size of your store. Consider the number of hours your store operates. Try to identify the busiest hours. This is when you need to put in additional manpower. Otherwise, stick to the minimum.
Do you wish to Know more About Setting up a Convenient Store? Watch this Video from London
Recommended Articles
Top Six Reasons on Why a Retail Business May Fail
If you are a retailer then it is best for you to know the top reasons why a retail business fail to make profit. Read this article for the researched data.
Know The Changing Trends In Retail Sales
The trends in retail sales could vary depend upon on the economy status and some environmental factors. These changing of trends in sales affect every business's financial support and their marketing approach to the customers.
88 Comments
wael925@gmail.com || Convenience Store Business Consultant
Comment
Categories
Shop Business Ideas
Store Business Opportunities
Service Business Ideas