Starting a Book Store
Ever dreamt of starting your own bookstore? Do you ever wonder if you have what it takes to run your own bookstore? This article briefly discusses the ABC's of the bookstore business.
Facebook
Tweet
Google Share
LinkedIn
Pinterest
Email
Books have a universal appeal, whatever the genre or classification, be it sci-fi or fantasy, romance, thrillers or mystery, horror, contemporary literature, historical literature, kids and young adult literature, fiction or non-fiction etc you will surely find a customer eager to purchase a title or two.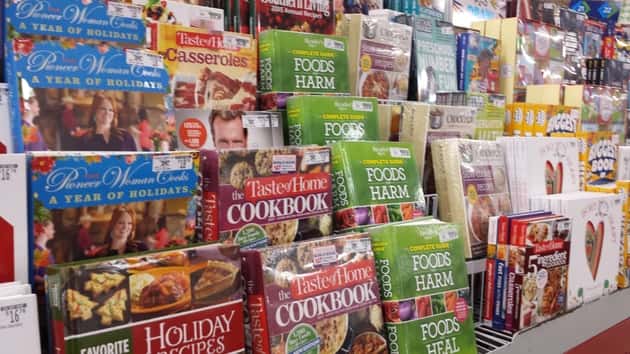 Owning and running a bookstore is many an avid reader's dream. If you wish to turn your dream into reality but don't quite know where to begin, here is a list of some of the things you need to consider before you proceed with your endeavor.
Business plan – don't get the impression that a business plan is only necessary because you want to get outside financing. That is incorrect. A business plan is essential because it serves as the backbone of your business. It will guide you and keep you focused on your goal. A business plan has several sections. It includes a description of the objectives of your business, your mission, your company summary, list of owners, start-up summary, start-up costs, location and facilities, products and services, source for your inventory, projected products and services, market analysis summary, market need, list of competition, market segmentation, market strategy, competitive advantage, pricing scheme, financial plan, projected profit and loss statement, list of assets and liabilities, source of financing, operating expenses, projected start up and operating expenditures.
Location – choose a place for your bookstore that has a good amount of foot traffic and is highly visible and easily accessible. Preferably, select a location that is near or next to an establishment often frequented by people, a grocery store for example. To give your bookstore a better fighting chance, choose an area that is not saturated with competition.
Similar Articles
Store Size – a bigger place can hold a larger amount of inventory therefore, it can generate more sales. This is true most of time however, you need to be prudent too. You have to ensure that the size of your store is proportional to the demand or the projected volume of customers.
Inventory – decide on whether you want to sell general books or you want to build a market niche and sell specialized books. You may also want to include other products such as office supplies, greeting cards, audio books, e-books and so on.
Marketing – This should be a priority. We all know how important customers are to any business. As such, it is essential for the business owner to attract and retain as many customers as possible. Devise a marketing strategy to promote your store and your books. Make sure your advertising campaign is geared towards the profile of your target market. Advertising cost is necessary investments so don't skimp on it. You will reap the returns eventually.
Competition – A highly populated locale can support multiple bookstores; a smaller locale however can only support a limited number of bookstores. Survey your competitors in the area. You must have a clear idea of how successful (or not) your competitors are. Find out why this is so. You have to maintain your edge above your competition. Do everything you possibly can to be more creative in your marketing. Set your price at par or lower than what others are selling and offer repeat customer incentives like discounts if you can.
Recommended Articles
Starting a Used Book Business
Even if owning this kind of business is not really hard to understand, it will still be wise to know how to start a used book business for an effective way of earning income. You should promote it accordingly to reach the goal that you have set.
Start a Book Rental Business
A book rental business is a profitable business for book lovers of every age as they can benefit from reading the books of their choice without paying the full price of purchasing.
182 Comments
anilkamail@gmail.com || Consultant

anilkamail@gmail.com || Consultant

anilkamail@gmail.com || Consultant

anilkamail@gmail.com || Consultant

anilkamail@gmail.com || Consultant

anilkamail@gmail.com || Consultant

anilkamail@gmail.com || Consultant

anilkamail@gmail.com || Consultant

anilkamail@gmail.com || Consultant

anilkamail@gmail.com || Consultant
Comment
Categories
Shop Business Ideas
Store Business Opportunities
Service Business Ideas