Steps to Start Rose Retail Store
Opening a rose retail store is very easy. With a little capital to start out, determination, and a nice business plan, you can make your money bloom. And to help you more, here are tips to make you succeed further in opening a rose shop.
Facebook
Tweet
Google Share
LinkedIn
Pinterest
Email
Don't you just love to smell those fresh scents of roses as they bloom in profusion and give a rich smell that you'll never want to get over?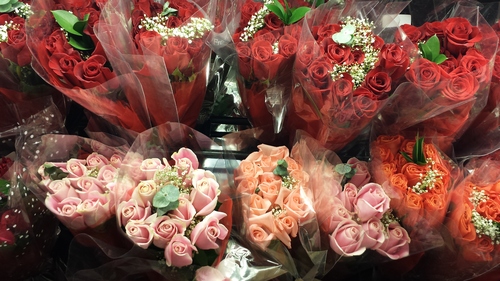 That is the advantage of having a rose retail store. You'll enjoy the beauty of blooms and the same time, have a lucrative business of your own. Selling flowers in general, and roses in particular is a very enjoyable job. Not only will you be surrounded by a rich color and scent, you'll also be able to enjoy meeting people and have a tie with them through the flowers that you sell.
It's easy to start a rose retail store. If you have an idea about the steps that you have to follow, you'll surely and easily get through it. Who knows? One of these days, you'll find yourself surrounded by your own blooms in pinks, reds, and whites.
Learn About the Business
If you have the love for flowers or flower arranging, you may then learn some information about the trade and that can help you. Know the tips on how to prolong and maintain the freshness of flowers. If not, try learning it. The Internet will provide you a lot of information about this. Eventually, constantly and correctly practicing it will hone your craft.
Draw a Business Plan
Plan for how you want your business to start and what you want to become of it. Study how much you need to start your rose retail store and assess if the demand for roses in your area is great. Also, include in your plan your strategies on how will you increase the revenue of your business.
Have Capital
No matter how learned or how much love you have for flowers, you can't jumpstart your business unless you have money on your palms. Your own personal savings might be your source of capital. Or, you can try borrowing from friends and family or the bank.
Look for a Proper Location
Make sure that you choose a strategic place where people can easily get into your shop. Place it at the corner of the street or at main thoroughfares accessible to people. Also, make sure that your flowers are placed on the right place so passersby can easily potter and admire at them. Who knows? One of them might buy one.
Have the Sufficient Materials and Equipment
Make sure you'll have a set of working gears that include floral knife, scissors, trimmers, stapler, etc. that you'll need in flower and bouquet arranging.
Find a Good Store House
Look for an ideal store house not far from your shop where you can store more flowers, materials, and equipment.
Look for Local Growers and Wholesalers
Negotiate about the price of the flowers and ask for discount whenever you buy in bulks.
Make a Price List of Your Flowers and Flower Arrangements
Have your own mark up price strategy to figure out the profit percentages, tweak it later if needed. Consider having a wire service for your shop to attract more customers from neighboring towns and cities.
Love your Customers
One of the best ways of winning in this business is by loving your customers. Give them a smile and entertain their needs. If they are curious about which bloom to choose, then, give them the best tip that you can give.
Make a Difference
Make your flower shop somewhat different from the rest. You may add up other services like offering free delivery or a bonus rose to your clients. Think of unique, personal, from-the-heart ideas that will endear you to your clients.

Comment
Categories
Popular Articles