Steps to Start a Guitar Shop
Are you wondering how you could start a guitar shop and start it best? Here is a guide that goes out of the typical ways one could start a business.
Facebook
Tweet
Google Share
LinkedIn
Pinterest
Email
We have tips on how you should envision your guitar shop so that you deliver what customers want and thus get good sales.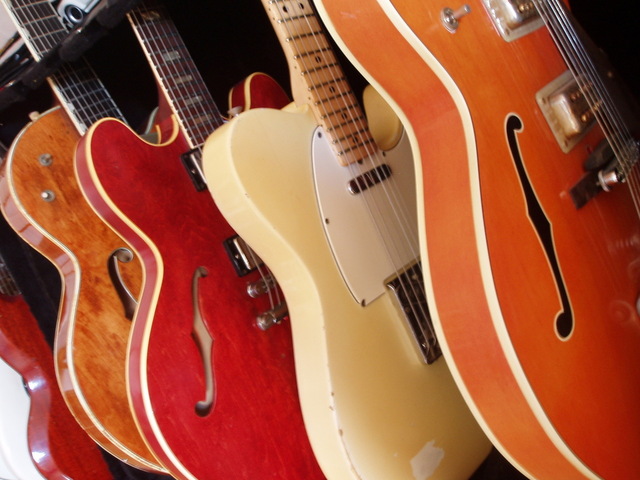 Do you have What it Takes to Start a Guitar Shop?
Typically, if you are planning to put up a business, you'd need to come up with a business plan, choose a location and business structure, think of financing options and secure necessary licenses and permits. You'd definitely go through these processes, if you're thinking of starting a guitar shop. But more importantly, you'd need to think, at the start, how you could best sell your product.
If you are planning to put up a guitar shop, it would be best if you must ask yourself what you would be looking for from a guitar shop if you want to buy a guitar or some music accessories. If you are a beginner in guitar playing, it would do good to know which guitar is suited for your kind of music, and what size would fit you most. It would be good if you, as a shop owner, would be able to give your customers some helpful and genuine advice. And so knowledge and true passion for the craft and instrument could do your business a lot of good.
If you are planning to go online just like many guitar shops, you could pitch your sale better, in the same way, by providing as much information about the guitars you are selling. Since your customer won't have the opportunity to get the feel of your items, you'd need to post pictures of your merchandise. Take, then, good photographs of the guitars you are selling.
Factors to Consider When Starting a Guitar Shop
Buyers would typically compare prices for the goods they are planning to buy. Make sure then that you are offering realistic prices for your product. Do a research to see whether you are selling competitive prices for the same models. If you are selling at a higher price, explain why. Also be clear about your prices. Hidden charges are turn offs. As a buyer you'd feel bad about paying more than what you were initially offered. Typically, sellers include VAT and shipping charges in their offering prices.
Buyers near you would operate your shop would typically visit the location to try the guitar of the gear they are buying. They'd normally want to compare one model with other. At the start of your business, you might have your space just enough for your display. But if you have plans of adding stocks, you'd eventually need a storage area for these additional items. Consider this in your startup.
In a different note, as a seller, one of the most important things you should decide on in this business is where to source your supplies. In this aspect, research is your best tool. Find supplier listing in the Net and compare their offerings.
11 Comments
Comment
Categories
Shop Business Ideas
Store Business Opportunities
Service Business Ideas