Steps to Open a Cupcake Store
Are you a baker or someone who just loves making sweet treats? Why not open your own bakeshop? You can make cupcakes and top them with all sorts of frostings of various designs you can think of.
Facebook
Tweet
Google Share
LinkedIn
Pinterest
Email
Get from our basic guide some ideas on how you can get off with this business.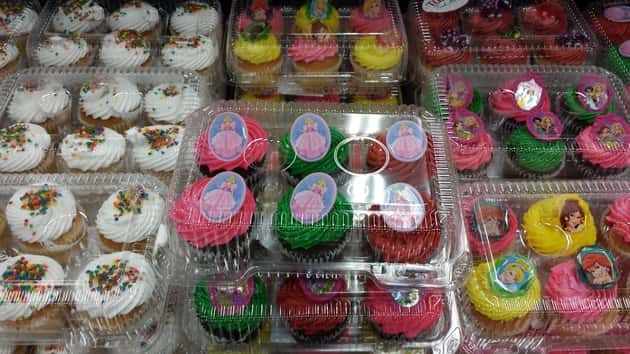 Are you a seasoned baker wanting to run your own bakeshop and store? Or, you might be an executive thinking of starting your own food business, or perhaps a stay-at-home mom looking for some way to earn money. Whatever you are, if you have the passion for baking sweet treats (or perhaps a desire to learn how to), you can start a cupcake shop.
There are a lot of things that make the business of baking and frosting mini-cakes a sell-off idea. Unlike a cake business in which you usually have to sell the whole big thing, a cupcake business involves just selling the smaller versions. It means you can sell to a lot of people, even to kids. Also, being small, you can be a lot more creative about cupcakes. You can create cupcakes with a variety of frostings and designs. You can even make customized cupcakes!
Here are some ideas about starting a cupcake store:
If you are just starting to learn the craft, strive to become an expert baker and decorator. Bake a lot and collect recipes. It might take you not only months, but even years to be really good at it. Keep learning.
You can start small by baking in your own kitchen. You can get orders from friends, relatives, offices and through referrals by them from people who are holding birthday parties, wedding receptions and other special occasions. You can also bake and supply wholesale to bakeries and supermarkets.
If you can't afford an upfront store yet, go online. Hire a Web designer to create a site for you in the Internet where people can get to know your offerings and post orders.
If you are opening a store, you'd need capital to pay for renovations, buy baking equipment and supplies (ingredients, pats, pans, ovens, cash register, display rack, freezers). You'd also need at least three month's worth of capital to pay for rent and utilities.
Get a location where traffic is heavy, for example near a big store. Or you can put a display stand in the mall.
The food business is heavily regulated. You might need to get some special licenses in addition to what other general businesses are getting. If you are operating a kitchen, you will have to pass certain sanitation standards.
You can sell cupcakes for those with diet restrictions. You can sell vegan, and sugar-free cupcakes. In your store, you can also offer drinks to go with the sweets, like coffee.
22 Comments
Jestin James
Startup Biz Hub - Senior Advisor (Staff)
Comment
Categories
Shop Business Ideas
Store Business Opportunities
Service Business Ideas