Starting Your Own Foreclosure Consulting Business
Homeowners want to prevent a foreclosure from happening. This is where you can help them. If you want to start your own foreclosure consulting business, here are some tips to help you get started.
Facebook
Tweet
Google Share
LinkedIn
Pinterest
Email
Before I advise you anything, let me ask you few questions. Are you in real estate business for a while? Do you think you will fit well in foreclosure business? Are you really excited and motivated to face all the ups and downs?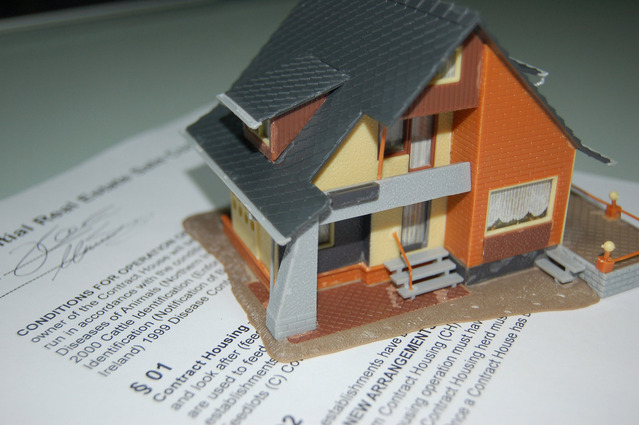 Knowledge of the Real Estate Market
Since you want to offer a consulting service to homeowners who are facing foreclosure, you need to have solid knowledge of the local real estate industry. You should know the terminologies used in real estate. Clients are expecting you to postpone or stop the foreclosure sale. As such, you should be familiar with real estate dealings and carry it out properly. Clients are also expecting you to get reinstatement extension if possible. You have to be an expert in getting loans from other sources in order for the mortgage to remain new. Clients are also expecting you to help improve any damage to their credit rating. These are some of the things that are expected of you. Completely stopping the foreclosure, however, is still your top priority.
Apply for a License
There are two kinds of license available. If you want to offer foreclosure consulting services for an established company, you need to get an associate's license or an agent's license. However, if you want to set up your own foreclosure consulting business, you need to apply for an independent license. The application process includes paying licensing costs, taking pre-licensing training and becoming bonded. Pre-licensing education includes about fifteen to twenty-five hours of in-person or online instruction. Fifteen percent of it usually covers professional ethics. This is because some consumer groups once indicted foreclosure consultants of exploiting and defrauding families.
Similar Articles
You also need to submit a filled up form that includes your business information and background. The form may include other qualifications as well such as your experience in mortgage lending or real estate. You may also need to take a licensing exam. After getting your license, your next step is registering with a local government. You can now start practicing. Since licenses usually expire after a year, you have to renew it yearly. Continuing education may be needed as well.
Register Your Business
You need to register your business with your federal and state government. This includes applying for an Employer Identification Number (EIN) from the federal government.
If you want to offer foreclosure consulting, you have to become a lawyer or apply for a government license. While professional requirements differ around the world, most governments oblige foreclosure consultants to register with an attorney general or department of justice after completing their training requirements. For instance, in the U.S., experts offering foreclosure consulting services to families are advised to get a special license for foreclosure consultants from the attorney general's office. Attorneys who have a legitimate license to practice their profession are usually exempt from this requirement.
Recommended Articles
Finding Foreclosure Listings
Knowing the accessible ways on how to find foreclosure listings can help you obtain property that is a good investment.
Becoming a Foreclosure Consultant
Are you keen in what is happening in the local real estate market? And are you interested in becoming a foreclosure consultant and make this as a career? Read this article and learn how.
Comment
Categories
Popular Articles