Starting a Variety Store
Running a variety store is not that simple. Consumer demand may be relatively steady, but the profit margin of variety stores is limited. When costs increase, it's not easy for them to raise the prices of their merchandise.
Facebook
Tweet
Google Share
LinkedIn
Pinterest
Email
However, it doesn't mean you cannot earn profit after opening a variety store. For opening a variety store requires proper planning, location, pricing structure and inventory. Here are some tips on how you can successfully open your own shop.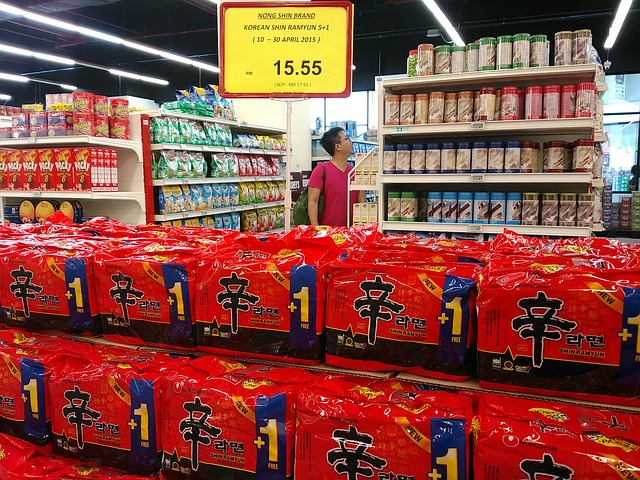 Initial Homework for Starting a Retail Business
Do you want to buy a franchise retail store or start from scratch? Franchising is easier when it comes to setup tasks like planning, budgeting, licensing, recruiting, advertising and marketing for your business. You will have to pay the franchising fee, but this is easier than doing everything alone. It is also important to develop your marketing and business plans. Having your business practices and marketing ideas outlined for you will make it easier to run your business. Your plan will guide you and help you take the right decisions for your store. Are you still interested for your own store with your branding than a franchise business? I guess, you are..
Aside from making marketing and business plans, you also need to determine your budget for the startup cost. This will depend on what items and service you want to offer and the cost of real estate in your location. Establishing a variety store can range from $10,000 to over $1,000,000. You also need to secure your funding.
Similar Articles
Sometimes, taking out a loan is needed when you don't have enough funds to cover the costs but you will not get a loan from investors or banks with no business plan in hand. There are different loan solutions out there, so you need to choose the one that best suits you. Compare their terms and interest rates. Getting the necessary permits, insurance and licensing is also required. Moreover, it is important that you comply with all federal, local and state laws.
Selecting Shop Location
Your location is very important as it is everything in variety stores. The store should be highly visible and convenient to visit. Stores near the road usually get traffic from people who are not familiar with the place. Stores located in more secluded areas may be visited by local customers as they don't want to waste time going to the grocery store. A variety store must have either a significant amount of outside foot traffic such as in mall and transportation terminals or have convenient parking areas.
Getting your location inspected is important as well. Your storefront needs to be inspected by the local fire department and state department of health. You also need to purchase the required equipment for your variety store such as security systems with alarms and cameras, coolers, shelves, credit card processing machine and cash register.
Suppliers for Your Store
You need to build relationships with suppliers who will provide you with the products you'll sell. Choose between full-service wholesalers and limited-function wholesalers. The formers are ideal for large orders, while the latter may be more expensive. Consider your needs before choosing. You also need to stock your store properly. This includes laying out the store shelves and stocking them with the products you'll be selling. Products that are easy to steal or expensive should be placed in view of the security camera and clerk.
Accounting
For a business accounting is a must. Keeping proper track of all the purchases, sales, refunds and expenses are essential, if one fails to keep these under control will suffer miserably at the end. You can trouble yourself under central government taxation law. There are lots of benefits in keeping the well maintained accounts. You can know what driving your profit or loss, on needed you can take direct actions. If you are not good at keeping track of the money, then hire someone to do this for you. Don't forget to review it once a week or daily depending on your scale of business. Keeping the records online is a good practice, you will be able to access your data from anywhere in this world.
Hiring Employees
It is not possible to run your store single handedly. If you can do this, then your store has to be very small and limited to many things. I am advising for hiring considering your store is big enough to have minimum 2-3 employees to handle the customers. One will be cashier and few more to take care of the customers. You need to advertise in local newspapers and tv channels to accept the applications. You can also advertise in various other stores nearby for your job openings Hire trustworthy employees. Check references and interview applicants thoroughly. Consider drug testing and background checks. Don't forget to ask for recommendation and follow up on that. You need to offer them a competitive salary to work freely for you otherwise they are very likely to switch the job after couple of months.
Marketing
No business will be good enough to run for long with no marketing. You can turn a silver to gold with good marketing skills. Marketing strategies are vital in sales process, you can involve some experts to do the job for you. First year of business needs more promotional activity as people around your locality need to know about the store, so you need to have a budget in your business plan.
You're now ready to start your own variety store.
Recommended Articles
Comment
Categories
Popular Articles