10 Questions to Ask Before Starting a Retail Business
Online products and services have become the trend for quite some time now. Since the advent of smart devices, people are all into shopping using their mobiles, tablets and laptops as they don't have to go to the store to buy what they need. However, it does not mean that investing in a retail store is a bad idea to make money.
Facebook
Tweet
Google Share
LinkedIn
Pinterest
Email
Traditional stores like retail business still has an undeniable advantage to online shops - the ability to touch and feel the products. At the same time, traditional stores provide a more engaging shopping experience than online.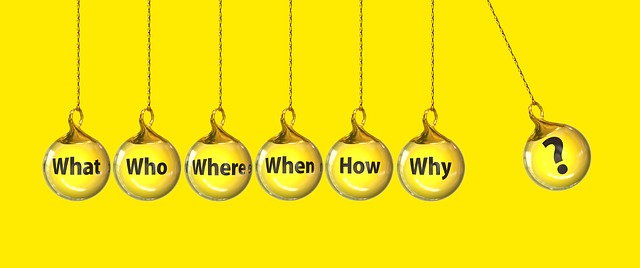 As such, you can see that more people still considers shopping personally. But before you ever start a retail business, make sure that you did your research. If you are seriously considering this to be an ideal business for you then, go through our guide and bookmark this page to review whenever you are stocked.
1. What is a Retail Business?
When it comes to starting a new business, the very first question is always the kind of business you want to start. In this case, you want to try starting a retail business and with that, you need to understand what kind of business retail is before everything else. So, what are retail businesses?
Retail Business Explained
Retail businesses are those that sell finished goods directly to consumers for money. Retail goods can be sold in varying ways including in stores, by mail or through the Internet. The seller of the retail goods is called retailer or merchant, the entity that sells the commodities in small quantities to the consumer using different distribution channels.
Similar Articles
There are different types of businesses that can be considered retail. They can be grocery, garment, convenient, department or drug stores. Even service-related businesses can also be considered retail business such as beauty salons. Rental places may also be considered as retail business. In large retailers, the items sold are generally purchase from a wholesaler or a manufacturer. The items are then sold to end users – consumers – at marked up price.
It is from the markup price that retailers get their profit from. Large stores are not the only retailer businesses. Even a small, family-operated business is already considered a retail business. Normally, retailers do not manufacture the goods they sell. There are some exceptions but retail businesses are usually the final link to the supply chain that gets the product to the consumer.
You might be confused sometimes about retail business and wholesale business. Their difference stems from the fact that retail businesses sell their goods directly to the consumers. On the other hand, wholesale business sells theirs to other businesses such as retail businesses. With that distinction, you can recognize which is retail or a wholesale store. You will be able to learn more about retail business and its different types here.
2. How Do Retail Businesses Work?
The retail business can be defined as the process of selling commodities in small quantities to consumers for their end use. The products can be sold in single units or in small quantities depending on their shop's capability and the needs of the consumers. How does retail business work and how do consumers buy the products from the retailers? Here are the different ways to that:
Counter Service
The most common practice of doing retail business is counter service. This way, the merchandise is procured from the counter. Unlike that in a grocery store, the buyer does not have easy access to the product and cannot pick them on his own. Often, he has to walk up to the counter and ask for what he needs.
Delivery Service
If not counter service, the other option is through delivery service. It is the shopping mechanisms of shipping the goods and bringing it directly to the doorsteps of the customer. In this kind of retail service, the customer does not have to walk up the store to procure the merchandise they need. Instead, it is delivered to them thru different means of transportation.
Apart from counter service, delivery service and simply picking up the goods from the store shelf, the buyers can also either order them by phone or online. The products can now be displayed in websites and the buyer can purchase them through credit cards. Similar method is often also applied when ordering by phone.
3. How to Do Retail Business Plan?
For a small retail business to succeed, you need thorough understanding of the market you intend to serve. This is where creating a good business plan can help so that you can be more focused on the different aspects of the business.
Identify Market Need
In creating a business plan, your starting point is to identify a need in the market that you can fill in as a retailer. This need should be urgent to the point that your potential customers will take the time to go to your store and make a purchase.
The Products You'll Provide
Describe the products that will be your revenue sources. Why did you choose these products? What is your selling proposition? And how is your product different and better than rest products in the market?
How Will You Distribute Your Products?
What are your distribution channels? What are your methods to get your products in front of your customers? Make sure that your distribution channels are carefully discussed and that it fits well into your business proposition.
Describe Your Target Market
Describe the target customers as detailed as possible. Being specific is important, so you can tailor your service to their needs, preferences and convenience.
Analysis of the Competition
When you've already identified, the market need to which your competitors were not able to fill, your work is to find out a way to fill this gap. You need to learn everything about your competitors, their target customers and the marketing techniques they use.
Devise Marketing Strategies
You need to devise your own marketing strategies to topple those of your competition. There are different ways of marketing and promoting your products you can utilize. Learn about them and workout on which is ideal for your retail business.
Utilizing all the information you have acquired, you need to create a financial forecast – a model that will reflect the sales process you can track the progress of your business with. This way, you can anticipate and have an insight of how your retail business might progress in the future.
4. Where to Get Retail Business License?
Obtaining a business license is one of the most important things to do in starting a business. You need proper licensing to legally run your business or you risk it being closed. The steps in obtaining a business license are:
Contact Local/County Government Business Office

Contact the government business office in your locality to apply for business license. The local office will let you know if you need a license or what kinds of license to apply for. They'll give you instruction on the process of application.

Get Specialty Licenses

If required by your city, county or state, obtain specialty licenses. You need to get permit especially if the item you will sell is government regulated. The permits you need for these items are issued by specific government agencies.

Apply for Sales Tax Permit

After getting general license and special permits, you'll have to apply for sales tax permit at the state comptroller's office. If there's sales tax, you will need to pay the state sales tax collected from the retail items. This is handled by the state agency handling sales tax.
5. How to Get a Business Loan?
One of the main hurdles when starting a business is a getting a loan because of the strict standards set by banks. While finding the right loan, applying and getting approved for it seem kind of difficult, you can get passed these hurdles if you are prepared. On that note, here are simple steps on how to get a business loan to help you finance your startup:
Business Purpose, Good Character and Ability to Pay Back
Generally, in order for the bank to consider your application it has to be for a sound business purpose. That's why it's important to describe the nature and the use of the loan well. Additionally, you must have good character and a good credit history. You must also have the definite ability to pay back the loan.
Prepare Needed Documents
Different lenders need may ask for fewer or more documents but they generally include your personal and business credit history, personal and business financial statements, projected financial statements, cash flow projections, a strong business plan and guarantees from the main owners of said business.
Choosing the Right Loan for You
Start-ups are among the businesses that find it hard to get a loan in their first year. This is because lenders often need cash flow and so start-ups are often disqualified right from the start. However, there are lenders that offer startup loans that can help you manage your day-to-day expenses. It's better to find a lender that offers this type of loan for your retail business.
Choose the Right Lending Institution
Choosing the right lending institution is vital. You can approach lending agencies or banks you have worked with, explore other institutions and look through the Internet. Either way, you must be extra careful, truthful and thorough in everything they ask so you don't face unnecessary problems.
Taking to time to research about business loans is important. This way, you can find one that perfectly fits your needs and help your company grow. At the same time, it will also ease the process as you learn the documents and the whole process of application so you can avoid any hurdles that might derail your application.
6. What Does Retail Business Insurance Cost?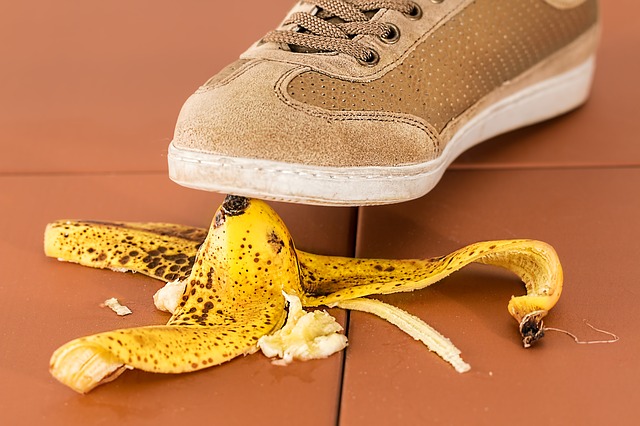 The insurance cost to every company is unique to each. Every type of business coverage offers specific and important protection. This means that your company may need one or all business insurance coverage. On that note, the cost for the business insurance largely depends on the combination of the insurance coverage you need.
For instance, if your retail business is a sole proprietorship, then that means you don't need to include worker's compensation in your business insurance. Similarly, if your merchandise needs to be transported from one place to another, then you need to include insurance for that. There is a variety of insurance coverage that you might need to include in your calculations but it all depends on the type of business you are running. Every business is unique and they have unique needs as well.
To find out the business insurance cost for yours, the variables needed to be included are the products and services you sell, the size of your company and the risks that your employees need to face. On that note, it is important to talk to insurance agents so that you can include everything that's needed for calculating the cost for your business insurance.
7. How Does a Retail Business Operate?
In a retail business, the whole operation includes areas such as day-to-day operation, inventory management, customer care and the accounts. These are generally the aspects of the business that you need to focus on for successful business operation.
Day-to-Day Operation

In day-to-day operation, some of the important aspects you need to focus are in maintaining store atmosphere, cash handling and security. Your store must offer a positive ambiance for your customer to enjoy shopping and leave your store with a smile. As for cash handling, it's important to track the daily cash flow to calculate the profit and loss in your business. Better safety and security measures must also be applied in your store to prevent shoplifting and for your customers to feel confident shopping in your store.

Inventory Management

It is one of the most important tasks of a retailer to ensure that your inventory and stock is managed properly. This way, you can avoid being "out of stock" and lose a considerable sale in your store. To avoid for this to happen, you'll need to take acceptable steps to prevent loss of stock and inventory. If possible, every retail chain should have its own warehouse where you can stock your merchandise.

Customer Care

In business, the customers are assets that you cannot afford to lose. In dealing with your customers, it should always be with a smile and with assistance. Your sales representatives should always be ready to assist the customer in looking for their needs. In dealing with the customers, honesty is always appreciated so always be truthful with them. You should also never compromise the quality of the products and services you provide.

Accounting

One of the most important in operating your retail business is the accounting. You need to be able to take care of the accounting to make sure that you are not losing money and that you are really earning revenues. This, however, can be a tough thing to do especially for a first-time business owner. There are tools you can use such as accounting software but you cannot rely too much on them. The best thing is to outsource an accountant to handle your books so you can focus on the more important aspects of your business.
8. How to Improve Your Business
Would you like to improve your business? If you're a responsible owner of a business, you may want to do it yet the best question is: how could you do that? This chapter will give you some tips that you can use to attain this goal.
It is not important whether you are the owner with hundreds of employees or just a small number of workers, you would still require the best business process development in order to make sure that your company will be successful in the long run. It's about time to work for that goal. There are few things that you will need to do, to improve your business.
First, it has to be clear to you what you really want. It is what you would like to achieve within a specified period of time. It is important to set goals so it will be simpler for you to realize where you should take your business in months or years to come. You also have to set some objectives that will remind you of your goal plan.
You also need to enhance your skills in selling. Each business uses selling skills in order to make more money and that is simply because it's a process that will directly bring money to your company, so improving your selling skills will be your advantage ultimately. Do you have people who manage the sales and marketing program of your company? It is necessary to get the best and most suitable training program for them. Actually, each member of your organization must be skilled on it since they get the opportunity to market and sell your services or products to your target customers.
You should be religiously following the requisites cited by the government. These requirements are there for some specific good reasons and they are often helping you to avoid being in trouble. You must also think of some other ways to promote your products. Print ads, billboards and TV spots are typical methods and whilst these are all tried and proven techniques, they could be pretty expensive. So, if your budget is not enough and you cannot spend more than that, be sure that you will search for ways to reach out to your target clients.
Any type of marketing could become inefficient when it isn't paired with appropriate information. Due to that reason, you really have to collect more information that you require concerning your market and your target clients so that you could tailor fit the marketing campaign of your business to them. In this matter, market research is really important and these days, it does not need to be so expensive since you can analyze some data that are readily available through the web.
Also, you should not forget to encourage your staff. It is simply because when your company has just few people who are not always coming for work and do their jobs right then you will not experience extreme headache and stress in operating your business. But, if the situation is the opposite, then you must do something. There are different ways on how you can get them motivated. You may offer them better benefits, incentives and bonuses.
These are just some of those things that you can do today in order to improve your business. Do whatever is possible and what will bring good for the sake of your business.
9. Why Do Retail Businesses Fail
Retail businesses do fail for some reasons, I wrote about 6 topmost reasons here. Understanding the reason why they fail could help you avoid doing those things that dragged them down. The following are the possible reasons why there are many retail businesses that fail:
Poor planning. The planning stage is the most important element when it comes to starting a company. If it's not complete then the business is bound to face problems. Planning makes you ready to face problems with the proven solutions. It takes effort and time, it could also kill a business concept. The key here is to take time, consult professionals, do double checking and come up with a strong plan B.
Poor location. When you can't find a good location, you should not settle for the 2nd good option. The location of a retail store is very important wherein it must be where potential clients are and it must be conveniently located so that people will not be discouraged to come. When looking for a good location, look at the nearby businesses and determine how successful they are. Make sure that there is no impediment that can affect the site.
Poor range. A retail business has to offer what the customers want and look for. The greatest thing to do in order to evaluate the product's value is to consider the conversion rate – the number of people who come and buy the item.
Undercapitalized. Some retail businesses are running out of money. It can take place when planning was inadequate. The only way to get this solved is to get instant access to more money that will support the business. In many cases, it isn't available that leads to closure of the company in the end.
Bad customer service. It can kill your business all of a sudden except when it has been noticed earlier and addressed right away. Excellent customer service has been a golden rule implemented by many retail businesses today and you should do the same thing.
10. Should You Do It Online?
Starting a business online is a great decision you can make today. On the web, your business will have more chances of getting more customers since almost everyone today shop for products or services using their tablets or smartphones. Don't think twice if you want to have your business online. It actually helps to save cash as you will not really have to rent an office space if you can have a space for your products at home. You will just need to have a website where you will be selling your products. It's pretty cool and practical, right?
Hopefully, you have enjoyed everything that you have learned here. Get started now to apply all the tips you got and success will be on your way.
Here are some tips from Billionaire Sir Philip Green on Retail Business
Recommended Articles
Difference Between Retail and Wholesale Business
You can decide whatever type of business you want to put up as long as you know its nature and your passion is in it.
How to Open Your Own Retail Store
Opening your own retail store is more practicable if you are going to start small. However, even if the store that you are planning to establish is small, you still need to know the proper ways of setting up one in order for it to become successful.
1 Comment
Comment
Categories
Popular Articles