Starting a Jordan Shoe Store
Shoes are one of the most famous items in the industry and world of fashion. These are ultimately popular enough to build shoes crowds and culture. Due to the continuing fame of shoes and sneakers, shoe stores are now becoming good business that many individuals are interested to take.
Facebook
Tweet
Google Share
LinkedIn
Pinterest
Email
Michael Jordan's signature shoes were unveiled and since then, these shoes turned out to be a famous global icon and well-established shoe brand. If you are starting a Jordan Shoe Store, you are actually on a lucrative path. Starting your own exclusive store with Jordan shoes merchandise will surely be a hit.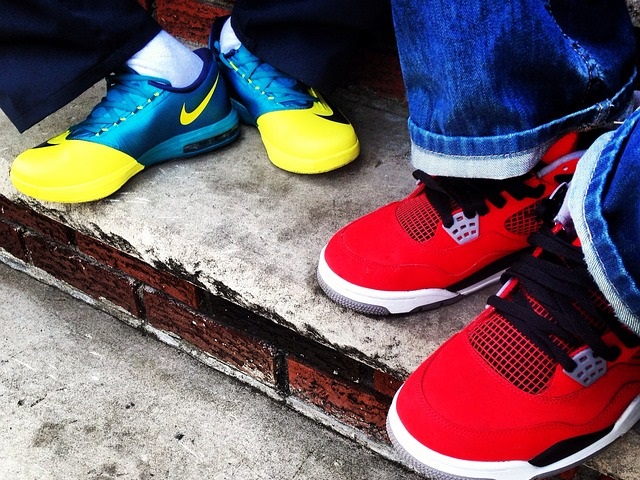 Finance for Your Business
Before you start thinking about business plan, location, setup, licensing, hiring employees, running it smoothly, FINANCE comes into the picture. Do you have a budget for your business? Do you know how much you need to open this store in your locality? It can vary worldwide so it is hard to come with an investment amount here. Have you spoken to any of the banker or a financing company on getting a loan for your business? Do your homework before jumping to next step.
Find the Right Location
Many shoe store owners will agree that as a rule of thumb, finding the right location in a high-traffic area is the first step to accomplish while thinking about opening a Jordan shoe shop. You can also look out for a place in crowded mall. On needed take help from real estate brokers to help you find a suitable place for your store. However, this store tend to be a "destination store" and since individuals are eager to purchase these branded shoes, there is still higher chances of coming to your store to buy though your store is not nestled on the perfect location.
Similar Articles
Determine Your Store Concept
As with shoe retailing, a sound shoe store concept is highly imperative. Ensure that you will be starting a Jordan shoe store that will be the favorite hang-out destination of the shoe crowd. Your store concept must be reliable and appealing enough to gain people's trust and capture their interest. Keep in mind that the competition in the footwear industry is tough and though you will be offering unique Jordan shoes, competitions will still be visible within your industry.
Advertising
If you cannot handle high-traffic location, you can still start and open a Jordan shoe store somewhere else but make sure that you will adopt intense and effective advertising given the fact that you are just starting a new store. Even if you settled on a heavy traffic location you need to have the promotional activity going on for first 3 months to catch the eyeballs. This is a helpful means of letting customers know where you are and that your business exists. Once you have established your shoe store, Michael Jordan fanatics will surely come to your location to make purchases.
Be Mindful about the Legalities
When dealing with this business pursuit, you also need to properly accomplish all the necessary technicalities when opening or starting a shop. These tasks include getting Tax Identification Number, business permits, Employer Identification Number and more.
There is really no rocket science when starting a business however, with the help of t abovementioned ways combined with hard work, it is always possible to succeed in any given business venture. Starting a Jordan Shoe Store is proven to be a profitable venture so you need to consider all these ways when starting your own shoe store business. This is a means to ensure that you will gain smooth and lucrative business operations.
Recommended Articles
Buying Shoes in Wholesale
How to buy shoes wholesale is a very interesting one to know in order for you to ascertain the success of your small shoe store business.
How to Start a Shoe Making Business
Are you a shoe lover and want to start a shoe making business? Here are some information on the basics of shoe making business.
1 Comment
Comment
Categories
Popular Articles