How to Start Online Bra and Panty Store
The good thing about online marketing is that it is one of the cheapest ways to obtain customers. The basic tool for this to be successful (aside from your on hand stocks of course) is a working computer with internet.
Facebook
Tweet
Google Share
LinkedIn
Pinterest
Email
Starting your online bra and panty store will begin with building a website to show off your products and advertising this link across the internet.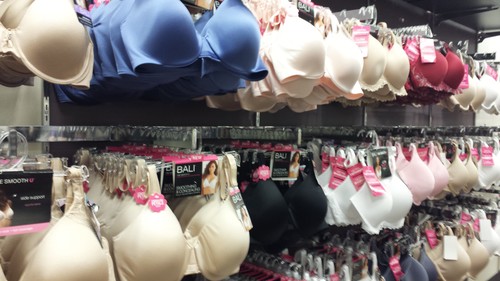 It is always important to have background regarding the products you plan on selling. Many prospective customers will be asking you a lot of questions with regards to your items. So put yourself in the customers' shoes and make a list of questions you may want to ask yourself if you were planning on making a purchase. Be prepared with plausible answers to all your queries. List also your preferred modes of payment and shipment. Online buying and selling has its own list of pros and cons and you must be considered before you set up your site. Bear in mind that there are a lot of people out there that are scammers so it is important that you at least consider what percentage of payment you are willing to accept from the customer as collateral to their purchase.
The fault with most online sales is that the seller does not always have on hand stocks and merely collects orders to fund for the purchase from the supplier. This may very well be an option unless you are fearful that you may not be able to pay for the purchases if you have been abandoned by your customer. So allot a budget and make your purchases from the supplier to have on hand stocks.
After you have settled these matters you may now work on starting your site. Nowadays it is very easy to obtain free web hosting sites and most of the social networking sites such as MySpace and Facebook may be set up to start you online store. Remember to set up all your rules and regulations and put up the list of queries you made and their respective answers. This will allow the customer to have their questions answered before they even start asking them. Pictures of your products and their respective specifications are also very important as you will want to give the customer an idea of how your products will look like.
Since the products are bras and panties, your target audience will be mostly women. Men may also make purchases to your online store since they may want to give your products as gifts to the women in their lives. Once you have set up your site it is time to get the word around and promote it! Add people to your friends list and promote your site link on any page you can. Make sure you post and tag your most attractive and interesting products so as to get the attention of prospective buyers. Posting your link on other online stores will also increase your clientele since the people that visit their site may also be opted to visit yours.
As orders come in keep an organized list of your stocks, your clients and their personal and shipping information. Keep records of all online documentation such as logs, emails and screenshots as proofs of shipment and sales invoice. Make sure that you provide the customer with what you have advertized and what your services entail. Keep true to your word and ship all items on time.
Once you have all the details you may set up your site and post all your items, after which you may now advertise and promote yfour online business.
41 Comments
Comment
Categories
Popular Articles