Open a Surgical Supplies Store
If you want to open a surgical supplies store, you will have to create a good business plan that you can use for applying for a business loan.
Facebook
Tweet
Google Share
LinkedIn
Pinterest
Email
You need to look for a reputable supplier or manufacturer of surgical supplies that can provide you with great deals. Maintain an online store as well to tap the global market.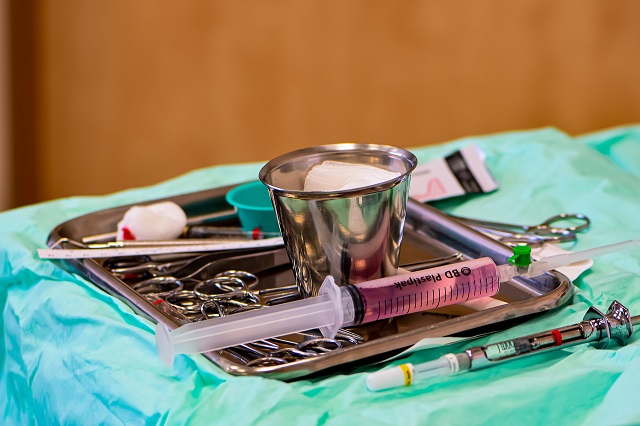 The Surgical Supplies
If you can't find a surgical supply store in your area, this might be the best business opportunity for you. Surgery is already part of the day-to-day operations of hospitals, clinics, and other health care facilities. Prepare a comprehensive business plan. To do this, you need to conduct a thorough research about this type of business and you must identify the various surgical supplies in the market. It would also help if you try to find manufacturers of surgical supplies or just the suppliers. That way, you can get quality supplies at a reasonable price.
What surgical supplies can you sell? You can sell herbal extracts, surgical gowns in different sizes, particulate respirators, dust masks, face masks, surgical gloves, LED lights, and many others. The surgical supplies can be easily obtained directly from the manufacturers or suppliers. You can access them online but since you will need quality ones, you will have to conduct thorough research. You don't have to spend countless hours locating these suppliers. You see, if you simply use the major search engines, you can easily find and check the backgrounds of these companies. Quality is a very critical factor if you want to get repeat customers. There is no sense in selling cheap supplies that will not last long and can compromise the reputation of your business.
Similar Articles
Getting License, Store, and Funding
When opening a surgical supplies store, you have to apply for a business license. The license can take some time to get approved so must apply in advance, preferably after you've created the business plan. Find an ideal location for the store in your local area; pick a building that is located near hospitals and health care facilities. Offer the surgical supplies at a reasonable cost so that you can get a lot of sales.
The store should be arranged properly. You will need to purchase the needed furniture, fixtures, shelves, and other items. Arrange your inventory by the group. For instance, one store corner can be designated for the lab gowns while the smaller supplies can be placed inside glass shelves. Maintain the cleanliness of the store at all times. Try to get extra help so that even when there are several customers, you can quickly provide them the needed assistance. You can also maintain a business site for your surgical supplies store; by doing so, you can reach out to other communities and facilities located in another place. Use the business plan for loan applications just in case you are in need of funding.
383 Comments
Comment
Categories
Popular Articles