Starting a Shoe Boutique
One of the most in demand business entities is the so-called shoe boutique.
Facebook
Tweet
Google Share
LinkedIn
Pinterest
Email
Since millions of people desire to acquire numerous styles of shoes, more and more people are seeking for the best shoe boutique.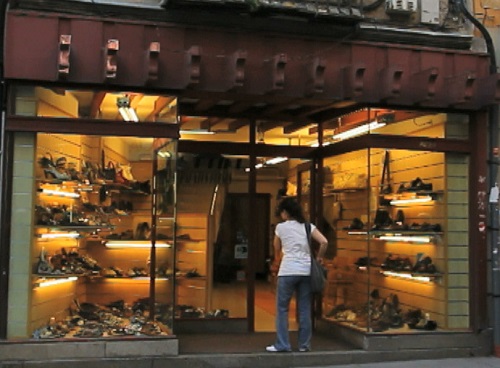 If you are fashionable and wants to establish certain business entity, shoe boutique is your best choice. Since it is your field of interest, you will find it exciting and can easily formulate effective business plans.
Opening a Shoe Boutique
Starting a shoe boutique is very simple. The first thing that you need to do is to create a business plan. In your business plan, you should specify all the things you need to consider in managing your own shoe boutique. It is also a must to put some contingency plans to have an instant solution if ever unexpected situation comes along. After creating your own business plan, you can start acquiring business registrations, permits and licenses. In getting these, you need to consult your nearest city government office and simply ask some guidance. See to it that you get all the needed requirements and permits. If you did, you can operate your business anytime you want.
Factors in Opening a Shoe Boutique
Before you open your shoe boutique, make sure that you consider several factors and these are the following:
Location of Your Business - If you want to start your own shoe boutique, make sure that you choose its proper location. Your location serves a great factor in obtaining more customers.
Level of Competition – Competitions are always expected to happen. The first thing that you need to do is to fight your competitors. You can have this through having excellent services, competitive pricing, functional design of the store, product diversity and well-trained staff.
Price Changes – Since product price always vary, you must always be flexible. Say for instance, shoes are very in demand especially during Christmas seasons. With this, prices will vary and sometimes you also need to give some incentives such as promotional sales and other offers.
Things to Consider in Opening a Shoe Boutique
To acquire perfect business ambiance, it is a must to get some average space intended for your stocks and office space. You also need to consider the convenience of your customers while shopping. That is why you need to put up some restrooms, lighting, air-conditioned and many more. It is also a must to weigh the density of the population in your area. In addition, you also need to put some safety area especially during at night. Through this, you are assured that your business locations are much secured.
Tips for Opening a Shoe Boutique
If you open a shoe business, you and your staff must be kind and tactful to every customer. To have a successful business operation, business owners also hire several employees to maintain the effective function of their shoe boutique. Typical examples of these are the maintenance, sales clerks and cashiers.
Comment
Categories
Popular Articles