Starting a Retail Makeup Store
Cosmetic industry is one of the best business industries that allow business owners earn billions of sales and profits. This is the reason why aspirant business owners are really striving hard and spending most their time and effort to learn how to start their own makeup store.
Facebook
Tweet
Google Share
LinkedIn
Pinterest
Email
Starting a makeup store can be an enjoyable and profitable business especially if you're knowledgeable about the most effective steps on how to start such type of business venture.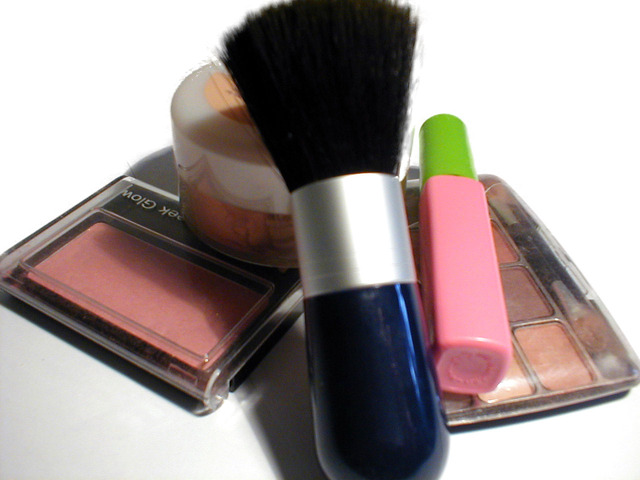 Finding a Suitable Place for your Store
You need to decide on where you're going to put up your makeup store and sell makeup products. Options may include online marketplace, mall booth or kiosk, or even just at the comfort of your home. Selling makeup products at the best location where huge numbers of people are usually staying and spending leisure time is the ideal thing that can bring you huge sales and profits. It's also highly recommended to choose different venues especially if you have enough capital to maximize your profits.
Choose the Best Supplier
Once you have decided where you're going to put your makeup store, you may now start searching for the most reputable and professional supplier. You need to choose supplier where the makeup products are proven to be safe and of high quality. It also needs to be FDA approved to assure that clients will be patronizing the products you're offering. Be sure to check the content and ingredients of the makeup products before choosing to purchase them in the supplier. This is just to guarantee that your products may not cause harm to your clients. You also need to choose suppliers that are offering affordable products to assure that you can acquire for more profits.
Similar Articles
Get Hold of Legal Permits
Once you already have the supplier, you may now plan to process some of the permits needed in starting a makeup store. You need to secure some permits to highlight the legality of your store. This will serve as your great proof to your clients proving that your store is legal and has complied with the necessary documents and permits.
Mark up Price
You need to seriously think about the mark up price because many struggle a lot while pricing the products before getting them on the shelves. It totally depends how you have planned your business. There is no one formula that I can write and you follow.
Develop the Best Marketing Plan
If you really wanted to make your makeup business more appealing and recognizable to huge numbers of clients, then it's now the time for you to create the best marketing plan. This marketing plan may include promotional blog, placing some advertisements on social media platforms and many more. This is an essential to promote your makeup store and all the products you're offering.
Recommended Articles
Ideas on Starting a Makeup Company
It is common to want to improve one's appearance, making the use of makeup popular among women and young girls. Serve the interest of this market by starting a makeup company.
Starting a Makeup School
Are you inclined to build a school of your own? The tasks ahead for you are complex and laborious, but there is a proven guideline on how to do this. Read this article and learn what it is.
3 Comments
Comment
Categories
Popular Articles