Start a Broccoli Farm
If you want to start your own broccoli farm, you will need to know the growth requirements. This is very important so that you can plant the vegetables at the right time.
Facebook
Tweet
Google Share
LinkedIn
Pinterest
Email
You're lucky if you live in a region that is ideal for growing these plants. Invest on the best varieties today.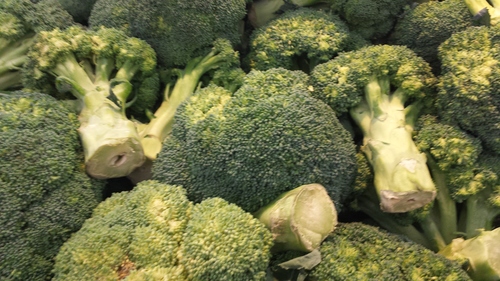 Growing Broccoli
If you love vegetables, you can start your own broccoli farm. To earn profits, it would be best to have a large land space where you can grow them. It is vital that you learn about the growth requirements before you start with this kind of endeavor. Broccolis can withstand frosts that can reach around 6.5ºC or 10ºC to 26ºC. You should know the different varieties because some prefer warmer climates. You can check with the local nursery to identify the ones that you can grow with ease in your local area. To harvest the sweetest broccolis, you will need to time the planting so you can harvest during chillier months.
You can sow the broccoli during mid-summer. After a month or six weeks, you can now transplant the seedlings. You need to ensure that the vegetable has a strong leaf growth. With the right planting techniques, you can harvest the veggies in late autumn or in winter. If you can't plant during summer, you can also plant in mid-winter or early autumn. The plant will be ready to harvest by summer but be sure to harvest before the highest temperature sets in.
Starting a Broccoli Farm
When starting broccoli farming, you will need to plant successively. This will ensure that you can harvest in different times. To ensure spacing during harvest time, you can plant every 3-4 weeks. To harvest seed, you can get those from 11 to 20 weeks. For the seedlings, you can harvest them around 8 to 12 weeks. The soil should be prepared before planting. Make sure to check the plants if they developed diseases like club root. If this is the case, you will have to plant the broccoli in another area. You can also rotate the plants that you grow in your garden.
Broccolis prefer uninterrupted growing and avoid dry spells. These plants like wide mounds. You will have to feed them with organic compost like animal manure. When you see the heads are ready to harvest, you can cut them off; don't worry because new heads will grow soon. You can easily tell if the broccoli is ready to harvest. When the vegetable has already reached ten inches or 25cm, you can now cut the heads. Don't wait for the flowers to turn yellow. The flavor will be affected by that time. You have to acquire the right knowledge to be able to succeed in this kind of business. Start your own broccoli farm today and you will have fresh broccolis during summer or winter.
6 Comments
9071681332 || Farming Adviser
Comment
Categories
Popular Articles