Orange Farming Business
Probably one of the most consumed home fruit products is orange and you can tell it by the exerted effort of big food manufacturing companies to sell orange fruits in your household.
Facebook
Tweet
Google Share
LinkedIn
Pinterest
Email
If you are intent on growing oranges then these tips can help you make it a successful farming business.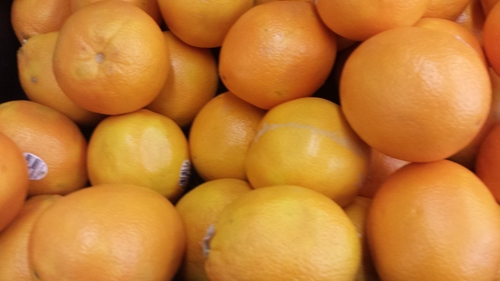 For passionate farmers out there looking and choosing for a sure-fire home fruit product, probably the best choice is orange. Growing orange and selling it is like reaping the result of your labor in just a short period of time. Most of all, who does not like oranges? One of the most eaten home fruit products out there that household members love to eat and make a juice out of it is orange. Just see how many big conglomerate food manufacturing out there try to mimic the natural taste of orange in a juice and see how orange is the favorite of every household out there.
If you are interested or inclined in growing oranges for entrepreneurial venture, then growing the product is your first task to do prior to the anticipation of the windfall that will come your way come harvest time.
Here are some tips on how you can start growing oranges:
Pick the Right Variety in Growing Oranges
There are many varieties of oranges out there and growing oranges to be effective and successful means knowing what variety suits your location or farm. It is known that Washington navel grows well in California while the variety called Valencia is suitable and can grow to its full potential in areas like Arizona, Texas, and Florida. The importance of this knowledge is the secret of harvesting tasty and saleable oranges and of course the easy task of growing them.
Pick Sunny Area in Growing Oranges
Since orange since its transmigration centuries ago to United States is a tropical fruit, the best place where you should grow and plant them is in a sunny area. This citrus fruit needs a lot of sunshine and also the soil beneath it will have a good draining system for water.
Two Points as a Reminder in Growing Oranges
One point wherein you can effectively grow your oranges is by watering the tree 7 to 10 days in midsummer as heat tends to dry the soil it is planted. Then when there is rain, water it less since the rainfall is already nourishing your tree enough for it to bear good fruits.
Second point is the frequency of putting fertilizer to help it grow. According to expert farmers it is much better if you put fertilizer in it every four to six weeks starting from February to August.
44 Comments
arantxa_311@hotmail.com || Orange Farming Expert
Comment
Categories
Popular Articles