How to Start an Organic Farm Business?
Starting an organic farm can be a pricey venture but it certainly got its rewards. The search for something organic is in demand. You could actually sell what you have in different merchants in the market.
Facebook
Tweet
Google Share
LinkedIn
Pinterest
Email
In order to start an organic farm you need to have certain information about faming.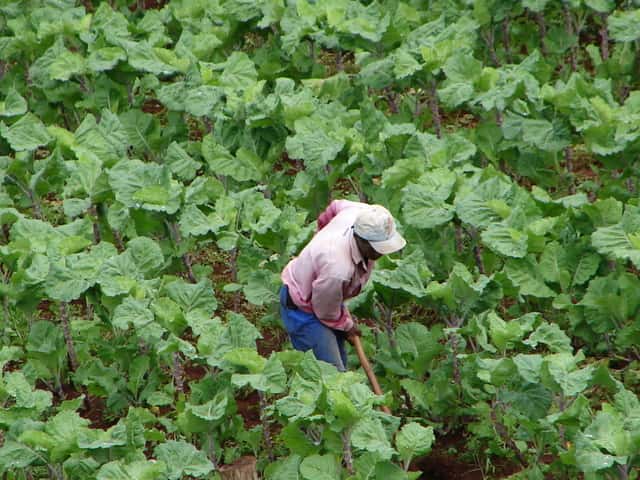 Planning to start an organic farm can be both challenging an exciting at the same time. It requires a certain kind of mind set and pure determination. This way you could do things beyond the tradition thus making it a successful one. The main point of organic production is that it is simply working with nature. It is not pushing your own goals in the land that you have.
Introduction to Organic Farm
Organic farm businesses have a potential to grow because people nowadays are opting for organic food. Organic products are actually grown without using fertilizers, man made pesticides, and other growth treatments for plants.
There are standards on how organic products are supposed to be grown. Before these products are grown in traditional family run farms but today there are people opting for organic type of farm. It is said that organic farming is friendlier to that environment. It is also more sustainable compared to new techniques in farming.
Similar Articles
Before starting on anything you need to read certain information on how things grow and what methods to use in order to take care of them. Take note that there is a difference between traditional and organic production. The difference mainly involves how they are raised.
With organic farming the possibilities are endless. Not only you get profit but also it is said that organic farmers serve as guardians to the environment. Organic farming system focuses on giving diversity to the land and improving the soil. There is no need to use harmful chemicals.
Key Points When Starting an Organic Farm
When starting an organic production, it is important to document everything. You need to have a sort of historical sheet of your crops. Have field boundaries by zoning each of your crops. Try to identify what are the risk involve so that you can monitor each of your crop well.
For organic farming you certain need to develop a system plan. You need to have quality soil and water because these are the basic things needed by your crop. Checking the status of water and soil once in awhile can prevent contamination. Monitor also your products if there is progress.
If you are planning on hiring people to help in your farm, make sure that you held them accountable and you could trace everything that they do.
Whatever the size of your farm, the most important thing is that every inch of the land gets enough sunlight. There are lots of things that you could grow on your organic farm. It can range from herbs, flowers, vegetables to food crops. The great demand for this kind of food and even the gourmet ones are making organic farm business popular.
When starting your small farm it is important to use the micro eco farming technique. It means start producing in large quantity using only small space. Before planning to quit on your full time job, start first small until your farm grows big enough.
If you are Interested in Organic Farming, then Watch this Video to Learn from an Owner of 6 Acre Farm
Recommended Articles
312 Comments
Jestin James
Startup Biz Hub - Senior Advisor (Staff)

Organic Farming Consultant
Comment
Categories
Popular Articles