Start a Solar Farm
The thrust to find alternative sources of renewable energy has created solar farming as an opportunity for those in the agricultural sector. Do you have a farm or ranch or space that might be a good candidate for solar farming? Find out from our guide some basic information about this opportunity.
Facebook
Tweet
Google Share
LinkedIn
Pinterest
Email
The interest of the government and many concerned groups in developing sources of renewable energy is creating opportunities for those in the agricultural sector.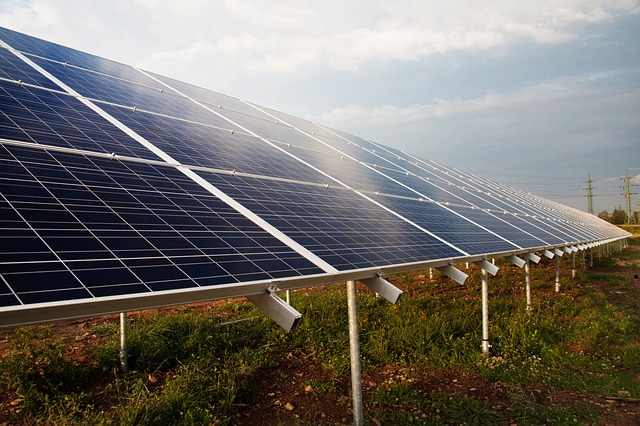 Biofuel production, for example, is creating a market for soybean farmers. Solar farming is another opportunity created by the drive to create cleaner forms of energy than those coming from traditional sources. Some governments are providing several million dollars to fund projects to put up community solar farms as part of their energy programs.
Solar Power as Alternative Energy Source
The sun can be a "free" source of electricity for homes, farms, and businesses through the use of photovoltaic (PV) systems that convert sunlight into a form of energy that can drive motors and power lightings.
If you have a farm or ranch as small as less than an acre, with open rooftops or a location that gets direct sunlight consistently throughout the day and whole year-round, you might consider installing a solar energy system as an alternative source of power. Having a solar energy system will allow you to produce your own electricity in a cleaner process.
Similar Articles
Solar Energy System Cost
A limiting factor when deciding to tap solar energy, however, is the large initial investment for the system. While getting power from the sun could eventually lower down electricity bills, there is an upfront cost to pay when installing a PV system.
The cost will depend on factors including where the PV system will be mounted, its size, and the supplier and installer of the equipment. It can range from around $20,000 to $40,000. And yet, if your site is far from power lines and to get electricity, you have to extend power lines, installing a solar energy system might still be less expensive.
Consult companies that specialize in selling and installing solar energy systems. They can advise you on investment needs and whether your site is suitable for a solar energy system. One company providing solar electricity installation around the country is Clear Skies Solar, Inc.
You can maximize the value of your investment by getting additional income for whatever surplus electricity you may have. Find opportunities to sell surplus power to other homes and farms for added income. Also research for available solar tax credits, rebates, and federal grants that you may avail of. Visit these resources: American Solar Energy Society, Office of Energy Efficiency and Renewable Energy, National Sustainable Agriculture Information Service, National Sustainable Agriculture Information Service.
Step by Step Guide to Setup a Solar Farm is Shown in this Video, a Must Watch to Learn more about a Solar Farm
Recommended Articles
How to Invest in Solar Energy
Interested in investing in solar energy? There are many ways that you can invest in solar energy. Read this article to know more about these so you can earn from this alternative energy source.
Solar Energy Business Opportunities
The utilization of Solar Energy is a growing eco-friendly alternative to many of our day to day services and needs and can prove a fulfilling and profitable business venture.
529 Comments
Comment
Categories
Popular Articles