How to Start a KFC Franchise?
KFC Corp. has been around since the 30s. Since then, it has become one of the most, if not the most, popular chicken & food restaurants all over the world. Yum! Brands, which is a conglomerate company, owns the popular restaurant chain.
Facebook
Tweet
Google Share
LinkedIn
Pinterest
Email
The company also owns a few more popular restaurant chains such as Long John Silver's, Taco Bell, Pizza Hut, and A&W.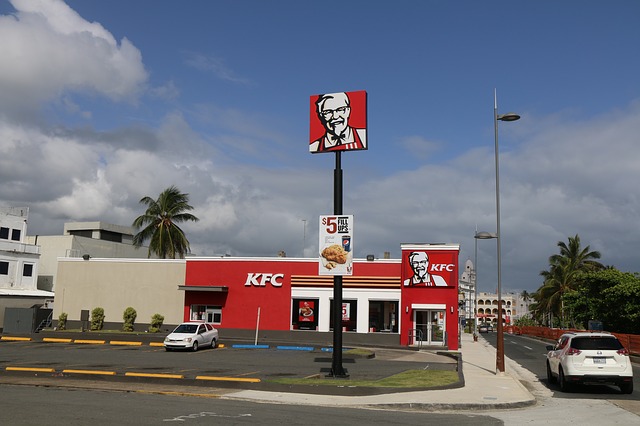 With more than 500 units of KFC stores in the world and more than 50 percent market shares in the umbrella company, opportunities in KFC investment is ideally good for businessmen who are motivated and dedicated to bringing good service to their customers.
KFC Corp. started making franchises available in the market in 1952. Since then, the company has established hundreds of stores worldwide. Initially, you will need around $25-$30,000 for franchising a store. According to the company website, there was no financing available for first-time owners.
Based on the company website, you and your staff can get free training to develop your skills in handling such food and restaurant business. This training involved shift leading, brand training, and handling different branches at one time. The company, under the Performance Improvement Programs and Support, will also hand out certifications after you and your staff complete the training.
Similar Articles
However, the $25,000 franchising fee does not cover all the expenses. You'll be going to have another $ 1 million-$1.8 million as a capital requirement. The cash-based capital is needed for building construction and other equipment to be purchased later on.
The company is also requiring all of its franchisees to commit to building or at least handling 3 more restaurants over a period of three years, which is in the US alone. The location of the store can also be handled by the mother company in order for you to maximize visibility without compromising the profit you'll get in every store that you put up.
A genius in multibranding, Yum! Brands can also accommodate your choice of two brands under one roof. It also gives you value for your money by combining two leading restaurant names and giving consumers that much-needed choice and convenience. Now, they will never have to move from one place to another just to order fast and fresh food.
The company also has what they call Value Network. This includes programs and staff recognition and support to enable you to compete in advertising terms. Brand recognition alone is a form of advertising so you can be assured that you're getting more than what you need. Consumer attraction and competitive advantage are gained simply by brand recognition so you don't have to pay extra money for TV, and paper ads.
With all of these factors, the return on investment can be acquired in just a small amount of time.
FAQ
Q. How much money is required to open a KFC franchise in India?
A. You need about Rs.20,000,000 or 2 crores INR to open a KFC Restaurant.
Q. What should be your net worth to apply for the KFC franchise?
A. Your net worth should be Rs.50,000,000 or 5 crores Indian rupees.
Q. What are the franchise fees?
A. Franchise fees in India are Rs.1,200,000 or 12 lacs rupees.
Q. Who manages the KFC franchises in India?
A. Yum! is managing them all.
Q. Who to contact in India for a KFC franchise?
A. Use the official website to contact the company.
This Video Explains How much Money You need to Own a KFC Franchise
Recommended Articles
How to Start & Manage a Deli Sandwich Business
How to open a deli sandwich shop requires planning, time and money, but the rewards of putting up one are certainly worth it. Read this comprehensive guide.
How to Start a Sandwich Delivery Business
In starting a sandwich delivery business, you have to be strategic in finding the right spot for your business. Also, you have to be witty enough to convince prospected clients through proper business promotion.
1648 Comments
Comment
Categories
Popular Articles