How to Open an Eyeglass Store
Eyeglasses are worn for corrective, protective and aesthetic reasons. For all three, eyewear is definitely a consumer item.
Facebook
Tweet
Google Share
LinkedIn
Pinterest
Email
If you are an eye professional or simply someone with a love for fashionable eyewear, this is a business you can start. Here are some ideas on what types of eyewear shop to open.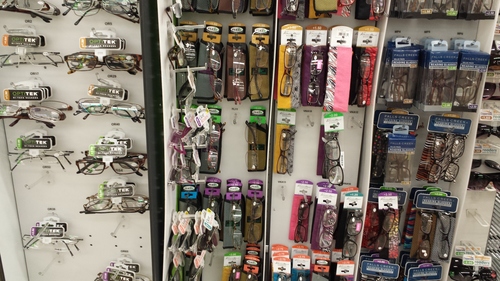 Eyeglasses are worn for a variety of reasons. Many people wear eyeglasses for corrective reasons. Some suffer from myopia others from far-sightedness. Others wear them as protection from the damaging heat of the sun and from activities that pose risk to the eyes. Still others wear eyeglasses for fashion and in case of known personas, to create a distinctive look and personality. Many follow suit, making wearing fashion sunglasses popular nowadays.
If you are planning to start a business in line with eyewear, there are several points from where you can start.
General Eyewear Retail Store
One, if you are purely a business person and not an eye professional – like an optometrist, optician or ophthalmologist -- you can become a retailer of fashion eyeglasses and replica glasses. Many eyeglass manufacturers work directly with retailers, giving them wholesale prices that make profits in this line of business easy. Often, the retail cost is less than 25% making returns on investment high. However, this kind of startup will require a certain capital outlay for inventories. A pair of eyeglasses costs from $10 to around $100 (for branded ones).
Corrective Eyeglasses Store
If you are an optometrist, optician or ophthalmologist, then you can open a clinic that not only sells fashion eyewear but also corrective glasses. This requires even more investment. If the first case requires only a location, some glass shelves, display rack, computer and cash register, this type of business requires in addition, vision testing machine and equipment to fit lenses on frames.
Eyewear Fashion Designer
Another idea is to create your own line of eyewear. Yes, this is not impossible as certain eye manufacturers offer contract manufacturing. It means you don't have to build your very own eyewear manufacturing facility. You can create a line of designs and have them made by a contract manufacturer.
The type of eyewear business you can pursue will also depend on your location and the market in it. If you live in a place where your market is wide, then you can have a shop that offers all kinds of glasses – from those that have specific functions and those that are for adornment only. You can stock your shop with eyeglasses of different styles and of wide-ranging prices. But if you are in a big city where competition is high, it would be best if you specialize on
one kind – say custom-made glasses. That is, if you have the resources and talent for this kind of eyewear business.
Once you have chosen the type of business structure to pursue, the next step is to find a location, secure business permits, start a marketing campaign and prepare for your grand opening.
59 Comments
Comment
Categories
Shop Business Ideas
Store Business Opportunities
Service Business Ideas