Ceramic and Pottery Supplies Business
The first thing you should decide on while starting a ceramic and pottery supplies business is what kind of supplier you really want to be. Try to check on your budget before you decide.
Facebook
Tweet
Google Share
LinkedIn
Pinterest
Email
You can be a middle-person, acting as bridge between client and supplier, or sell commercially produced ceramic tiles, or sell personally-designed ceramic tiles, or a supplier of finished products (i.e. ceramic bisque dolls), or a supplier of half-finished products (i.e. unpainted pottery bowls) and supplier of the raw materials only. Ceramic making is as old as time, and so is the pottery industry.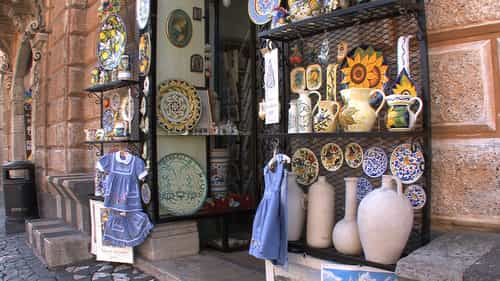 Setting up your own ceramic and pottery supplier store is quite a lucrative business, especially now that artists and creative-minded people are re-discovering ceramic making. New uses of pottery are also being tried and tested, and so there must be a supplier who can meet these varied demands.
Your allotted budget for your store is your primary indicator of how big your selling area is, and what you can sell in it. Although for many micro-entrepreneurs, any new business can be created in the World Wide Web. For smaller items, like ceramic molds and paint, storing them in your basement (or garage) and shipping them to your customers yourself might entail a bit of logistics know-how. For larger ceramic-making tools and equipment like pottery kiln, pottery wheel, ceramic kiln, etc. you may want to leave that to the actual suppliers. Your role in this instance is to be the middle-person between client and supplier.
There are many other kinds of ceramic and pottery supplying scheme. As earlier stated, what you wish to sell is depend on your overhead budget. Some suppliers sell finished products like ceramic tiles for floorings and wall designs. You can do this on a commercial level, selling products by bulk. If you prefer a more specialized market, you could sell only personally-designed ceramic tiles. This niche for unique ceramic designs is emerging to be a great profit making scheme. High-end interior designers are seeking these limited designs for kitchen, pool and bathroom decor. One ceramic tile of this sort can sell to about 100-1000% more than the commercialized tiles.
Other types of finished products being supplied to customers over the World Wide Web include: antique and new ceramic bisque dolls, ceramic dinner sets, gardening tools, decorative Chinese pottery, even ceramic jewelry.
Other suppliers sell "half-finished" products like unpainted pottery bowls, pottery pots, pottery mugs, ceramic bowls, ceramic pots, etc. With these, paint and other decorating items are sold as well and clients are encouraged to put the finishing touches on the items themselves. In some brick-and-mortar businesses of this persuasion, a kiln is always available so that customers can have their pieces fired up, and they can come back to see the results of their projects.
Obviously, the most common form of ceramic and pottery supplying business is the one that supplies the raw materials for the ceramic and pottery making. These materials range anywhere from: the clay being used, to the pottery wheels, to scrapers, to paintbrushes, and even a wide selection of kilns. A few of suppliers of this type even sell molds for bisque doll making and instructional materials as to how to start creating pottery.
If you prefer to have this kind of a supplier business, you would need an extensive list for each individual product you are selling. The more extensive your network is, the more options you have in choosing products which will be most profitable to you. And, this will also lead to you to offering your customers a wider selection of items to choose from.
For a brick and mortar business, you may want to have a store that displays all of your wares. Make sure your customers know that you are a supplier and not a ceramic or potter maker. For an Internet based business, you may want to upload photos of your wares, and try to find a reliable shipping company, if you haven't already.
9 Comments
Comment
Categories
Shop Business Ideas
Store Business Opportunities
Service Business Ideas