Asian Grocery Store
Do you live in an area where many Asians came to live and work? You bet these people have a longing for food and items that they usually buy back when they were home.
Facebook
Tweet
Google Share
LinkedIn
Pinterest
Email
You can serve this market by opening a grocery store and selling stuffs they can not normally find in the supermarkets.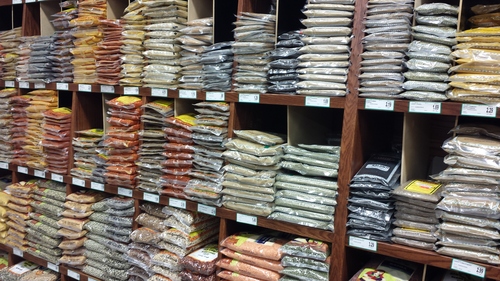 What is the starting point for any business idea to take shape? It's the Market. If you are living in a community where most Asian immigrants reside, it is a good idea to start a grocery store carrying goods like rice and a variety of pastes and sauces that Asians usually buy back home. This market may not be served or under-served, and that presents an opportunity for an enterprising spirit to start a business.
To start a grocery store, you must scout for a location ideal for the business. Ideally, it should be at the center of the community or a place most frequented by many Asians because it is near where they work or where they pass by to go to work. But before getting a lease on the property check whether zoning regulations in the city allows the operation of a grocery in that location. After identifying your place of business, inquire with the city office for the federal, state and local requirements in opening a business and the laws regulating business operations. Learn everything you need to know about taxes, employment and retailing. Sale of food items are subject to stringent regulations.
After getting information on the legalities of putting up a business, focus on the details of starting a store. Identify equipment you will need such as a cash register, refrigerators, freezers, display racks, shelves, and bins. Identify the goods you will sell and where you can get supplies – abroad or locally produced.
By this time, you'll have some items to work on to come up with financial estimates. Calculate startup capital cost, estimate periodic revenues and expenses, and project earnings. Plan how you will get financing for your grocery store. Put everything in a business plan.
Use the business plan to secure financing if you don't have enough savings to start a grocery store. Afterwards, you can proceed to putting up all the paper work in order. Enter into lease agreements for the store and contracts with manufacturers, wholesalers and distributors; and get permits and licenses you will need. If you need help in running the store, you'd have to hire someone. You might have to do some repairs, renovations or restructuring of the store to put some Asian touches to it. Simultaneously, order your equipment and supplies.
Here are some items you can carry in your store: fruits, vegetables, seafood, herbs, spices, pastes, newspapers, movies, cooking equipment, dishware, and calling cards. While some of these items may be found in mainstream grocery stores, you can set your shop apart by selling hard-to-find items in greater variety. If you are competing with another Asian grocery store, specialize or capitalize on something – in the freshness of your goods, for example.
64 Comments
Jestin James
Startup Biz Hub - Senior Advisor (Staff)
Comment
Categories
Shop Business Ideas
Store Business Opportunities
Service Business Ideas