Starting a Greeting Card Business
If you have the knack for creating images and graphics and if you are fond of writing short verses, then the greeting card business may be the ideal business for you. Read this article and find out some of the things you should know about before you start your own greeting card business.
Facebook
Tweet
Google Share
LinkedIn
Pinterest
Email
This greeting card industry has incredible growth and income potential simply because there is a market for it.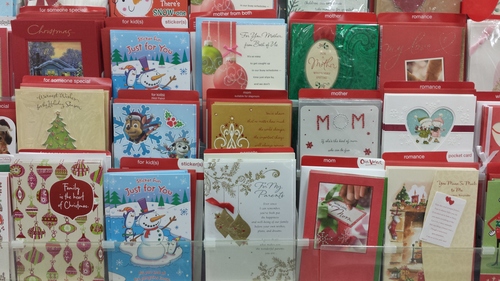 Common courtesy demands that we extend our regards to our acquaintances, friends, and family for the notable events in their lives. Unfortunately, people who do not have the knack, the inclination, or the time to put their thoughts on paper find this task difficult to do. This is when greeting cards come in handy. In spite of the advent of e-cards, nothing can beat the personal touch of a printed greeting card.
In a nutshell, greeting card companies sell pieces of thick folded paper with various images on the cover and short inspiring messages n the inside. This is their tangible merchandise; other than this, they also offer something intangible and that is convenience. Ensuring convenience through immediate availability is the reason why greeting cards abound in almost every street corner and mall.
The greeting card business is the perfect start up business option for people who have the creativity and the talent to either design images, write heartwarming messages or both.
Getting started
First, decide on which direction you want to focus on. Are you keen on writing or would you rather draw and design cover layouts? Once you have made up your minds, decide whether you want to freelance or if you want to create greeting cards from scratch.
Freelance greeting card work entails contracting companies to avail of your designing or writing service. Basically, what this means is that you get to design card covers or write messages which greeting card companies purchase from you. The latter prints and subsequently sells this to their consumers. In freelancing, you need develop a portfolio for your business. This shall serve as your selling tool so make sure you include all your best work samples in your portfolio.
On the other hand, if you would rather to start your own line of greeting cards, you will be fully responsible for the design, manufacture, promotion, and marketing of your cards. This option may give you more responsibility but it also gives you more creative freedom and more control of your own business. You also need to shell out a significantly bigger capital with this; but the income potential of starting your own line is infinitely higher compared to having to subject yourself to the demands and requirement of other greeting card companies.
Calling it as it is, a newcomer will find difficulty in creating a customer base, considering the scale of the big players in the industry. To overcome this hurdle, you must see to it that your cards are uniquely beautiful. This the best way you can ensure the growth of your market base.
And finally, marketing your product is a matter of guts, people skills, and perseverance. A convenient way to market your greeting cards is through the internet. Create a website or have someone build you one. Make sure that your website comes equipped with an e-commerce capability.
Other selling options that you may want to consider are as follows: (1) Team up with gift shops and other gift businesses, (2) sell your cards whole sale to gift-wrapping companies, or (3) offer your cards on consignment basis to bookshops and convenience stores.
7 Comments
Comment
Categories
Popular Articles