Starting a Candle Making Business
Want to be a candle maker? Is candle making is popular and profitable? Yes, it's a popular and money-making business these days. Looking into variety of candles in the market one can easily say that it's getting popular day by day. We have some tips to start a candle making business.
Facebook
Tweet
Google Share
LinkedIn
Pinterest
Email
Candles are the IN thing right now. It is no longer just for decor, the popularity and usefulness of candles have grown dramatically.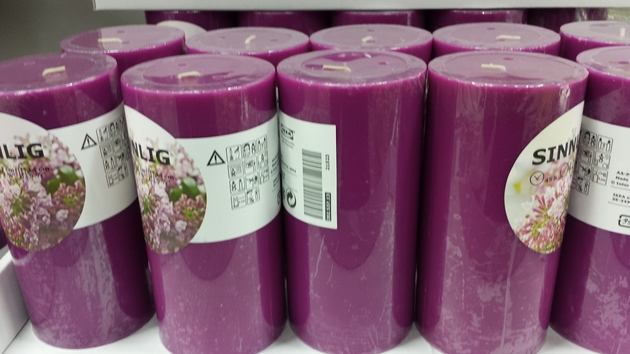 Almost everyone use candles in their home, in baths, bedroom, and all the other rooms in the house, to build ambiance, to meditate, to sooth, relax, and calm. Thus, a candle making business is a profitable venture for anyone, especially for those first time entrepreneur as it is not a complicated process. It can be a home-based business that is both easy and inexpensive.
Identify the market of candles
Just like in any business, it is important to identify the target market first. Who do you want to sell to? This will give you an idea of what kind of candle you would like to focus on making. Beeswax candles generally for those people who are fond of natural products while aromatic or scented candles are for people who are into alternative therapies.
Plan where and how to sell your candles
Once your target market is identified, you should next think about where and how you will sell your products. Selling through the internet is a good option since it can easily be managed at the confined of your home. However, you might also like to consider a consignment agreement with stores in your area who sells the same or similar products. Tie-ups with events coordination is also a good idea as supplying for events like wedding and other parties can be a good venue for the business.
Similar Articles
Find a supplier
The basic materials needed for candle making are wax, wicks, molds, color tints and essential oils for scent. There are shops who can sell you everything you need in candle making business. It is best if you can find such a store as it will save you a lot of time. If you can't find a one stop shop for candle making in your area, there are lots in the internet that gives reasonable prices without you having to order hundreds of pound of wax and other stuff. You can also try scouting yard sale and thrift shops for various items you can make use as decorative candle containers.
Register Candle Business
Before officially starting to sell your products on the internet, through stores in your area, tie-ups with events coordinator or any other means you thought of, it is best that you work on the necessary business permit and documents first. Information on these things is available through the websites of your municipality.
Sell your candle products and have fun
Have fun making your products and start selling them. You can get loads of ideas of what other type or design you want to try from the internet, magazines, and other shops and from friends and families.
Recommended Articles
Starting a Home Based Soy Candle Business
If you notice that candle business is a lucrative business to get into then you are right. Read this article to know that why soy candle is gaining popularity and how you can exploit it for your financial bliss.
Guide to Start Your Own Home-based Candle Business
Do you ponder the idea of trying out a business, particularly home based candle making? Then read this very valuable article that can make you start on a lucrative business venture you have never imagined.
510 Comments
Raghunath Natarajan
Startup Biz Hub - Advisor (Staff)
Comment
Categories
Popular Articles