Starting a Bath and Body Business
Everyone is turning to non-commercial means when it comes to bath and body products. The basic things you'll ever need for this business are a steady supply of natural ingredients, basic know-how on bath-and-body care product preparation, and a lot of creativity in design, packaging and advertising.
Facebook
Tweet
Google Share
LinkedIn
Pinterest
Email
Don't look now but the bath-and-body industry has boomed dramatically over the last decade, making a once thriving entrepreneurial enterprise into a multi-billion business venture.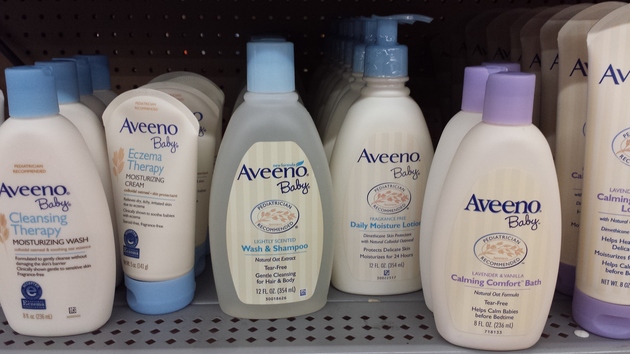 Yes, you got that right – it is now a multi-billion industry. Here is how you can get your finger into the pie. First things first: there is a difference between making commercial and home made bath-and-body products. Commercially produced bath-and-body care products usually have fillers and artificial compounds to make it profitable. Home made bath-and-body care products like bath salts, body lotions, body scrubs, body soaps, facial scrubs, foot lotions, foot scrubs, hand lotions, hand soaps, liquid soaps, moisturizers, natural perfumes, shampoos, stick soaps and spa salts (etc.) should be made with all natural ingredients. There really is no specific formula as to how you should create a bath-and-body product. Part of the adventure with this type of business is experimenting with natural ingredients that are known both for their medicinal and therapeutic value. Popular ingredients may include aloe vera, bees' wax, coconut oil, honey, papaya and lavender seeds.
If you are seriously considering such a business, you must at least have access to a steady supply of your frequently used natural ingredients. Also, a little background on how to best handle and preserve your ingredients is imperative. There may be combinations of your ingredients which may not work so product testing on the onset is important. Since most, if not all of your ingredients are natural, you should have very little problems when it comes to potential health risks. But still, there may be some risks involved like bees' wax for example: some people have developed allergic reactions to it and may not be suitable to use in some of your products; although prominent labeling of the ingredients of your bath-and-body products may minimize such potential health risks.
Similar Articles
Basic know how on the preparation of your bath-and-body care line is also imperative. Stick soaps are by far the easiest to master, but you do need special "cooking" apparatus to solidify the soap and cutting instruments to shape and slice the soaps into bars or sticks. Liquid bath-and-body care line products are a bit trickier because almost all of them need to remain in their liquefied or cream state like shampoos, lotions and scrubs. A badly made liquid product will inevitably solidify if you are not careful – so a bit of training on liquid bath-and-body care line products is necessary. Plus you need to find a supplier for the bottles and containers that they are to be packed in. Bath salts or spa salts may look like they are unprocessed, but the opposite is true. Among all the bath-and-body products, the salts are the ones in need of the most processing and tempering. This ensures that none of the products are too abrasive for human use, and that no severe potential threats are hidden in the works in case there are accidental ingestions of the said products.
And because this is a non-commercial venture, you can also use a lot of your creative prowess in packaging you products. You can go as crazy as you like or as subdued as you please. However, you should know that packaging also entail a bit of a cost, so make sure that your bath-and-body product costs more than your packaging. You are, after all, marketing your bath-and-body care line products and not the package materials around it. Some ingenious manufacturers of bath-and-body products have even abandoned individual packaging and wrapping and opted for the all-in-the-basket gift pack. This not only helps save on packaging costs, but it also gives the bath-and-body care line products a rustic charm and appeal.
Once you have everything together, that is when you decide how you want to advertise your products. If your ingredients are predominantly made of bees' wax and honey, you may want to capitalize on this and base your advertising accordingly. If your product line uses lavender and lavender seeds extensively, then you should make this the very basis of your product promotion.
Recommended Articles
Start a Soap Making Business
To start a soap making business one must first identify what it is they plan on doing with their products. The soap making business is a good business option for entrepreneurs who have a passion for expressing their creativity in the products they create.
Starting a Handmade Soap Business
It's very rewarding to have a wonderful hobby and make a business out of it at the same time. We can teach you how to start your own Handmade Soap Business here.
103 Comments
Jestin James
Startup Biz Hub - Senior Advisor (Staff)
Comment
Categories
Popular Articles