Starting a Bakery Business
This article briefly discusses the bakery business. Find out some of the things you need to know in order to start your own bakery business.
Facebook
Tweet
Google Share
LinkedIn
Pinterest
Email
If you are thinking of starting your own small business, you may want to consider opening a bakery.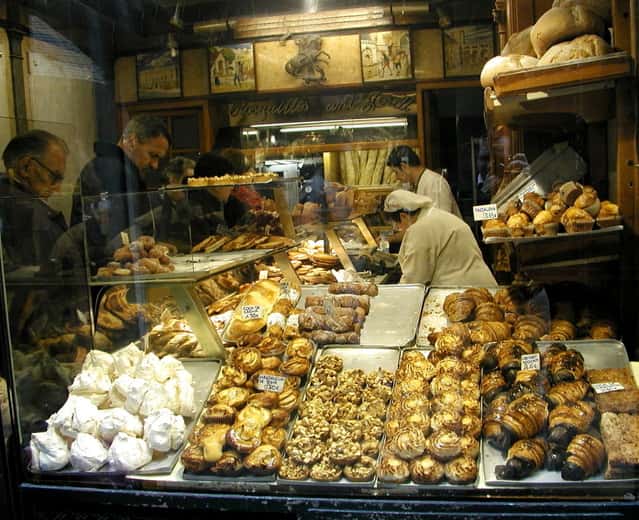 This business is a veritable risk-free investment provided it is run properly. It is risk free because you are assured of a market. Bread has been a staple food on our tables since it was invented. Its popularity stems from the fact that it is delicious and filling. Not only that, it is good for the body too. Nutritionists are one in advocating that we should eat bread and other bread products regularly so we can meet the recommended daily allowance for carbohydrate and fiber.
Whenever demand is present, expect supply to follow. Bakeries provide bread and other bread products to a huge chunk of the consumer population.
Types of Bakeries
What follows is a partial list of the different types of bakeries.
Similar Articles
Small Retail Bakery - often a single store operation having not more than three personnel on board at any given time. The small retail bakery typically sells its baked goods on-site. This type of bakery has the potential to develop into a chain operation.
In-store Bakery - these are the bakeries we find inside superstores or large grocery chains.
Wholesale Plant - produces bread and other baked items in large volumes using industrial machines. They course their products through chain stores or fast food restaurants instead of marketing directly to the end-user.
Cake Shop - this is a specialty store selling mostly cakes and other desserts. Their products vary from everyday cakes to cakes for big occasions like weddings etc.
Getting Started
In order to run a bakery effectively, you must first garner knowledge and experience in both baking and business. When you feel that your skills are sufficient enough, begin making inquires on where to put up your business. There are two ways you can open a store. You can start with a new bakery or you can buy the rights to an existing bakery. In both instances, you need to carefully assess the opportunity.
Take into consideration your location's potential for profit. Is the store situated in a densely populated area? Do your research. Ideally, there should be at least 1,400 families near and around your store. You should also check if there are other bakeries around. As much as possible, choose an area where there is little or no competition.
Once you have your location down pat, it is now time to focus your attention on the equipments you will need. Following is a partial list of the essentials that you must procure: industrial sized oven, mixer, weighting scales, chillers, food display counters, cash register etc. Try to get as many quotations from suppliers as you can. This will enable you to select who among them has the best deal.
Next, you need to see to your staffing needs. Running a bakery is physically taxing. It calls for early mornings and long days. Make sure you hire only those you trust are hard working and are eager to learn.
Spend 10 Minutes to Watch this Video and Learn from a Bakery Shop Owner on How to Setup, Get License, Run and Promote a Bakery Shop in US
Recommended Articles
Choosing Names for a Bakery Business
There are several prospective names for a bakery business but in coming up for the final one, make sure that it will follow the business rules.
Cost to Open a Bakery
The cost to open a bakery will depend on the type and size of the bakery you want to establish. Learn the bakery set up costs and other information about the business in order to start successfully.
516 Comments
Jestin James
Startup Biz Hub - Senior Advisor (Staff)

Raghunath Natarajan
Startup Biz Hub - Advisor (Staff)

Jestin James
Startup Biz Hub - Senior Advisor (Staff)
Comment
Categories
Popular Articles