How to Start a Scrap Metal Business
The scrap metal business has three major priorities that should be first looked into before opening for business: the accumulation of scrap metal, the holding area, and the safety measures of the said holding area. Without these three, a business may prove futile.
Facebook
Tweet
Google Share
LinkedIn
Pinterest
Email
Scrap metal business may go by various monikers: metal recycling business, junk metal business, scrap metal recycling, scrap yard, waste metal recycling center, wrecking yard, breaker's yard, etc.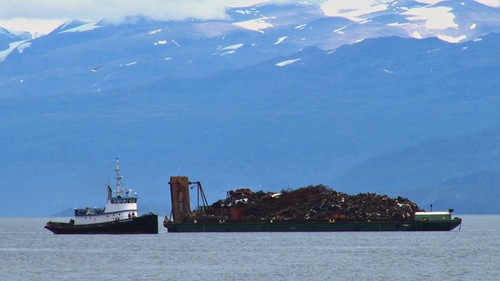 In any case, starting a scrap metal business has a few fundamental rules that you may want to follow. This business is a very hands-on business, where owners and scrap workers work directly with the "product" – sometimes even handling junk and rusty pieces of metal.
Your first priority should be the accumulation of scrap: these are old, unwanted metal pieces that usually come from building supplies, discarded vehicle parts, and other surplus metal materials. Scrap metal is actually a very important commodity – and is usually almost always in demand for both production and recycling. Scrap metal or recycled metal is less costly than pure metal, and the market for scrap metal is expansive.
Scraps can be found almost everywhere – some are given for free, others have to be salvaged from wreckage or demolition sites, and others have to be bought outright. In order to remain competitive, owners of scrap metal businesses try to keep their rates low and try to sell their scraps high.
Similar Articles
As an owner of a scrap metal business, your second priority should be your holding area or the lot with which to hold all your scraps. Some people call it a scrap yard. Depending on the size and location of your holding area, your business may or may not be open to "browsers" or customers who wish to scan available scrap metal. Some scrap metal businesses allow browsers to walk into the holding area and extract whatever they need, provided that the customers supply their own tools for extraction, and that they waive any liability from personal injury during the extraction process.
Larger scrap metal businesses usually segregate metals by piles according to quality and recyclable parts. Buyers of scrap metal then "bid" for a specific pile: something like an auction of sorts, where the highest bidder gets the pile he so desires. The sale of scrap metal is always measured by weight, and never per piece or item.
Some scrap metal businesses even have dual purposes. On one hand, they sell scraps to the highest bidders or browsers, and the less desired pieces are inevitably sent to smelting companies. In both cases, there is always a fast exchange of money, making this a very lucrative business enterprise.
However, one great major concern, and one that should be the third on your priority list, is safety and security. Obviously, scrap metal holding area poses a lot of risks when it comes to physical injury. Haphazardly placed metal pieces may eventually topple over especially when "browsers" are covering the lot. There are also concerns regarding health and environmental issues – radioactive materials have been found in scrap metal yards before. As the owner of a scrap metal business, you and your people will most likely handle a lot of junk that came from unknown sources. It is best if you have protective gear or at least a contingency measure should something a quite undesirable turn up in your holding area.
Planning to Start a Scrap Business? Don't miss this Video.
Recommended Articles
How to Sell Old Gold
How to sell scrap gold? There are effective steps that can help you become successful in this a good venture. This is a nice industry to consider if you want to earn a lot on income.
Steel Scrap Costs
Recycling steel not only helps the environment but also saves money especially for manufacturers because they do not need to spend more on refining iron ores.
870 Comments
Firstfruitsinc@live.com || Scrap Business Adviser

Firstfruitsinc@live.com || Scrap Business Adviser

oforijeffy@hotmail.com || Scrap Business Expert
Comment
Categories
Popular Articles