Christmas Decorations Business
Are you dreaming of starting your own Christmas decorations business? The Christmas decorations business has room for new players in its fold. This article offers tips on starting and running a Christmas decorations business.
Facebook
Tweet
Google Share
LinkedIn
Pinterest
Email
It is no secret that people around the world spend lot of money each year on Christmas decorations alone.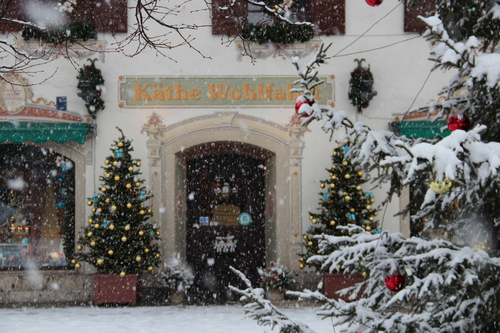 Christmas decoration retailing may be deemed as a seasonal affair but it is very lucrative.
It is easy to grab yourself a portion of this market. The basic premise is simple and requires only two simple steps. Step one, acquire your stock of Christmas decorations and step two, sell your inventory to your target market.
In acquiring your stock, you may either design or produce your own unique ornaments or you may get your stock from reputable suppliers.
Manufacturing your own designs is a good way to go since the one of the keys to success in this business is the ability to provide one of a kind and visually appealing products. However, if you do not have the inclination to manufacture your own Christmas decorations, there are several wholesalers around that sell Christmas themed items by the bulk. There are also dealers that sell antique or specialty Christmas ornaments. You can buy your inventory from any of these businesses and sell them through your distribution channel.
The end goal is to sell your merchandise. This is called retailing. If you have the requisite skills and qualities of a retailer then you are halfway there. A successful retailer plays various roles and wears many hats. Do you have what it takes to run your own retail business? As a retailer, among your many functions would be as follows:
Managing the business – on top of general business management, you will be tasked to manage your human resources. This encompasses the hiring of employees, motivating them to work at their peak potential, and ensuring that they are compensated accordingly.
Conducting market research – plan your marketing strategy and define the distribution channel of your business. You should provide answers to the following questions: How will you advertise your products? How much will you charge for your merchandise?
Take charge of your finances – this deals with billing and bookkeeping. You need to prepare periodic profit and loss reports as well as computing for tax deductions.
Spearhead your sales activities – keeping your competition in mind, plan how to go about marketing your products and handling your customers.
Aside from the skills required, you must also possess the right mindset and attitude to make your Christmas decorations business a success.
To succeed in retailing, you must be highly self-confident. You must not be afraid of taking calculated risks. You should have no qualms about making sacrifices. You must be a natural leader. You must be able to make decisions even if you are under a huge amount of pressure. You must be hardworking and willing to devote your time to your business.
Remember that you are an individual. You have your own set of strengths and weakness. Make full use of your strengths at the same time, work to improve your weaknesses.
If you feel that you are ill equipped, don't fret. Listed above are skills that can be learned. All you must do is to devote a little bit of time and effort in learning them and you'll be an expert retailer in no time.
Comment
Categories
Popular Articles