What Manufacturing Business to Start in South Africa
South Africa is recognized to have developed an established and diversified manufacturing industry. It has shown great resilience to compete in the global market what with being able to stimulate the growth of certain activities in the manufacturing sector. The growth of these activities brought the rush of services, employment and empowerment of the economy.
Facebook
Tweet
Google Share
LinkedIn
Pinterest
Email
At the same time, these activities brought on specific outcomes and opportunities able to accelerate the growth and development of the country. The South Africa's manufacturing sector is continuously growing with more opportunities even when there are some challenges in terms of productivity and labour instability.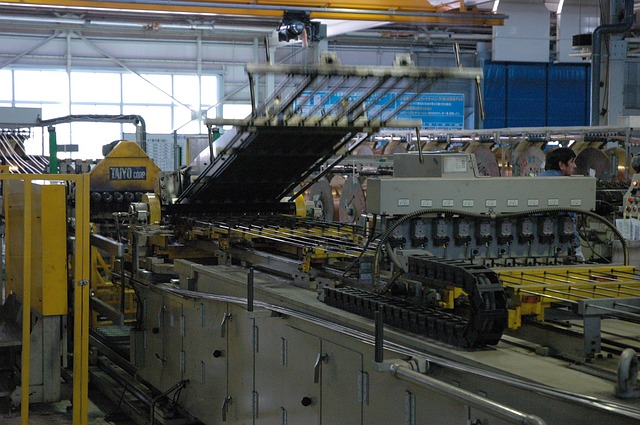 Industries Dominating South Africa's Manufacturing Sector
There are a number of industries dominating the manufacturing sector of South Africa. These are the apparent manufacturing industries where business opportunities are visible. The most notable manufacturing industries include automotive, metals, agriprocessing, chemicals, textiles, footwear, clothing, ICT and electronics/
Agriprocessing
In terms of agriprocessing, business opportunities are largely associated to sheep and cattle farming while some uses land for crop growing. The most widely grown crop would be maize followed by sugar cane, wheat, oats and sunflowers. On the other hand, deciduous fruits, locally-produced flowers and wines are being exported. There are great competitive advantages with agriprocessing and that makes it a good manufacturing investment.

Electronics
Electronics, particularly ICT, are a great business opportunity in the manufacturing industry with South Africa's communications and information technology becoming more sophisticated. South Africa has now had access to some cutting-edge technologies plus the skills that makes it an advantage for the expansion of IT and telecommunications all over the continent. That being the case, it goes to say that there is a great business opportunity waiting for you in ICT and electronics.

Similar Articles

Textiles and Clothing
If it is manufacturing business that you are looking for, the South African industry for textile and clothing comes with great vision. With natural, technological and human resources right at their disposal, the country is capable of becoming a leader in domestic and international supply of manufactured clothing and textiles in the world. Together with the advancement in technology, you will find there is great opportunity waiting to local textile production through synthetic fibres.
Starting a Manufacturing Business in South Africa
South Africa is a rapidly growing county with a booming demand on land, houses and many other facilities by both individuals and businesses. With that come great business opportunities for you especially those under the industries above. If you want to invest in a great future, the first step is to choose wisely on which business to start.
Once you have already chosen the business you wish to establish, that is where all the technical and business details comes in. That is, you must know and understand of the many important aspects about the manufacturing business you wish invest. How's the market? What makes it a booming opportunity?
Recommended Articles
Starting a Home Based Manufacturing Business
Planning to start a home based manufacturing business is not easy. You will need to study the market thoroughly so that you will know what to do. With the knowledge and skills, you will surely succeed.
Setting Up a Manufacturing Business
Setting up a manufacturing business is challenging. There are 3 areas that you must address under strategies – corporate, business, and functional. If you understand these things, you can succeed.
2 Comments
Comment
Categories
Popular Articles