Starting Children's Birthday Party Supplies Business
If you want to start a children's birthday party supplies business, you should be familiar with the supplies used during parties. You can use the internet to gather relevant information about the business.
Facebook
Tweet
Google Share
LinkedIn
Pinterest
Email
Find a great location, purchase inventory, design the store and advertise the business to potential clients. Start your plan today.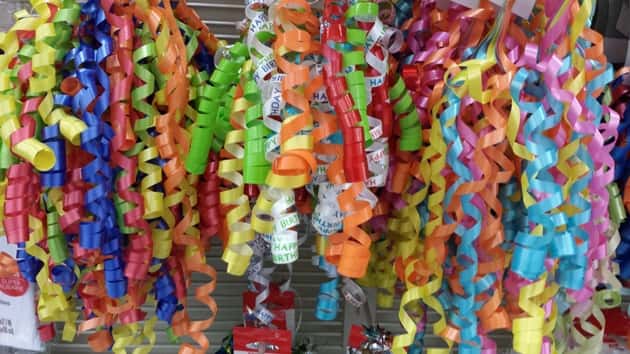 Starting Children's Birthday Party Supply Business
If you love children and birthday parties, you can start your own children's birthday party supplies business. In this type of business, you can sell items like birthday cards, invitations, party favors, bags, hats, and many others. You can sell anything that is needed for a birthday party. Before you go any further, you need to conduct a thorough research of the market. Are there competitors in your area? How many are they? Determine their pricing and try to identify the weaknesses of your competitor. After you've researched the market, you can now work on your business plan.
A business is sure to succeed if the owner develops a business plan. You can use it to apply for business loan especially if you don't have enough capital to cover the initial expenses of the business like place of business and the inventory. Find a great location for the business. You can lease out mall space or you can just find a location at the city center. You don't have to buy the space and to save money, leasing is the best choice. When you have secured the space, you can now arrange the place of business.
Designing the Store and Getting the Inventory
You will need to purchase display racks, shelves, and other furniture that you will need in the store. Make sure that the store provides a welcoming atmosphere because parents usually shop with their kids. If you can capture the heart of kids, you can easily convince parents to get their party supplies from your store. To make sure that you get repeat clients or to be recommended, you can give your clients a simple token to remember the business. The token should contain the name of the business and the contact information.
Managing the business can be hard if you're alone. You can hire extra help. By doing so, you can provide the needs of your customers faster. Hire competent and reliable staffs. Find a supplier of the party supplies. The best place to find these suppliers is online. There are many websites that can provide you with potential suppliers. Try to order different designs of party supplies. Through research, you can identify the items that are currently in demand. Among the designs that are well loved by children are Mickey Mouse and Friends, Winnie the Pooh, Transformers, and many others. Make sure that you order enough inventories to meet the needs of the market. If you maintain a website, you should have a shopping cart and reliable shipping service.
12 Comments
Comment
Categories
Popular Articles