How to Start a Ceramic Tile Business?
If you want to start a ceramic tile business, you will have to get a license, bond, and insurance requirements. Find a great location for the business space and purchase tile samples from suppliers.
Facebook
Tweet
Google Share
LinkedIn
Pinterest
Email
Hire extra help and you will be able to get projects with ease. Use the right advertising methods to promote the business.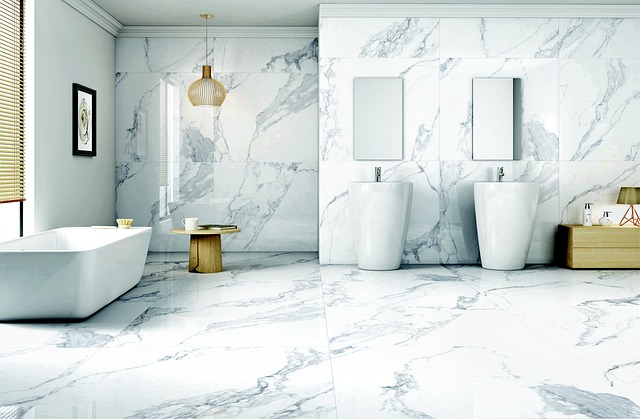 Tips to Start Your Ceramic Tile Business
Home improvement projects are quite popular these days and one of the most common is replacing floors with ceramic tiles. Now, you can have a low-maintenance, durable, and attractive tile in your very own home, especially for your bathroom and kitchen.
If you want to start this type of business, you have to gather relevant knowledge and learn the skills to provide excellent services. There are some things you need for the business but for the initial phase, you have to focus on the creation of a thorough business plan.
For the startup, you will need licensing, business space, bonding coverage, insurance, website, and portfolio. Learn everything you can about ceramic tiles and the standards being followed for the installation. A reference manual can be downloaded online from the National Tile Contractors Association.
Similar Articles
You should learn how to prepare the surface before installing the ceramic tiles. As the owner of the business, you should know how to space the floor joists, use acceptable substrates, use pre-gout sealers, estimate the required tiles, and how to use adhesive. You can learn the basic skills from OJTs or you can enroll in a short course that is accredited by the Ceramic Tile Institute of America.
Things You Need
You have to comply with the bonding requirements. Inquire at the local government agency for the licensing requirements and purchase the appropriate insurance. You will also need a license as a tile installer. Customers will most likely choose your business over others when you have these licenses.
You can get your tile samples from suppliers of ceramic tiles. You can look for a reputed supplier online to cut down the costs of your inventory. Aside from that, you will also need to secure cutting tools, levels, kneepads, grouting tools, hole cutters, floats, trowels, foot booties, and tile spacers. You will also need a vehicle where you will place all the materials you need for your tile projects.
All aspects and details of the projects should be enumerated in the contract especially about the cleanup. It would also be a great idea to work on a business website where they can display their works. A portfolio will help you in advertising your services to potential clients.
You can offer your business to offices, establishments, residential, and commercial spaces. As long as you know the industry well, you can offer quality services all the time. If you can provide only the best, you can get the word circulated about the business.
This Video Shows How to Setup a Ceramic Tiles Store and What should be Your Inventory
Recommended Articles
Venturing in Tile Manufacturing Business
Are you planning to enter the business of tile manufacturing? Don't know how you can start? Let us guide you by giving you basic know-how about the business you are planning.
212 Comments
919600598177 || bala@shwetainternational.com || Ceramic Tile Business Adviser

jayshivmarketing@gmail.com || Consultant

919600598177 || bala@shwetainternational.com || Ceramic Tile Business Adviser
Comment
Categories
Popular Articles