Bottled Water Distributor Business
People are buying bottled water for health reasons and convenience. This trend has created a big market for bottled water bottlers. The field for bottled water is played upon by both local and national companies.
Facebook
Tweet
Google Share
LinkedIn
Pinterest
Email
Yet, the field continues to expand. The number of people who prefers bottled water than tap water is growing.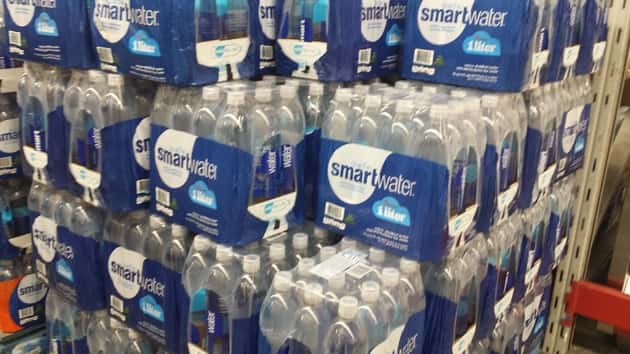 Bottled waters whether it came from spring, wells or public water systems are becoming popular in recent decades. This is due to the growing concern of people for their health. Many are concerned about the portability of tap water for good reasons. Some public water systems are old and leaky, exposing water to possible contamination. Others are concerned about mineral contaminants in ordinary water that might cause health problems. Convenience is another reason. Since bottled water is widely available, many are apt to buy bottled ones rather than look for ways to get them free.
That is why many are entering the playing field for water bottling. Both national and local bottlers are out in the market to capture a share of the market. And yet, the market is still unexhausted. If you want to enter into this business, you can start your own distribution business or become a distributor of one national brand.
Owning a Bottled Water Distribution Business
If you want to own a bottling business, you can buy your own in-house processing (sterilizing, distilling, de-ionizing and filtering) and bottling equipment for between $150,000 and $200,000. This would entail a lease or purchase of a space as a bottling facility, administrative office and distribution office. Or if you don't have the facility or want to test the market yet, you can choose to become a purely distributing outlet by outsourcing the bottling process to other bottlers. These are companies that bottle beverages other than non-carbonated water. By letting them do the bottling business, you are spared of a large capital inlay and you can concentrate on in building brand, labelling, advertising and marketing.
According to some research, local businesses can better fight bigger brands by capitalizing on their being 'local.' If your place or water source has some local or national significance or human interest element that could be a selling point to establish your brand locally and nationally.
Becoming a Water Brand Distributor
The advantage in becoming a brand distributor is you no longer have to spend as much effort in advertising as when you are starting your own brand. National brands are already recognizable and what you only have to do is to reach that market that has no access to some kind of bottled water supply. In order to become a distributor for one bottled company, you have to send an application and be qualified to become a distributor.
For both businesses, you have to think about delivery system, accounting and collections. For more resources, visit the International Bottled Water Association.
119 Comments
NILESH_DRJ@YAHOO.CO.IN || Consultant

sarry31@gmail.com || Consultant
Comment
Categories
Popular Articles